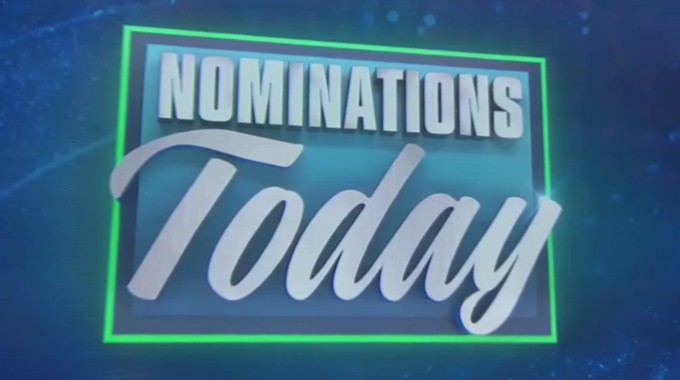 Nomination spoilers are in Big Brother 23 Week 1 as the first Head of Household has made his picks after a lot, a LOT, of wavering and shifting. Read on to find out which two HGs are on the Block and what's next for the rest of the house.
First off, Frenchie made a big promise: NO WOMEN nominated this week. NONE. His target would be Brent. Done and set. Oh, but wait, after talking with Brent he turned out to be okay because it was actually Derek X who was causing the trouble. YES! That's it's, Derek X is the must-evict target. Look, it's settled, no arguing. I mean, unless Derek X also turns out to be okay which oh, he did. But seriously, NO WOMEN targets this week, unless, wait, so yeah, change of plans.
Big Brother 23 Week 1 Nominations:
Frenchie nominated: Alyssa and Kyland
Frenchie is a straight-up mess. He's gone from night one of setting must-destroy-the-Jocks-and-Bros to now setting his target on Alyssa. So Frenchie tells Kyland that his target is Alyssa because his real target (presumably Christian) isn't available. He's also promised Kyland that he'll be saved with the Veto if he wins it and needs Kyland there to help win it over Alyssa.
And now listening to the Feeds as Frenchie talks to Kyland, maybe he is using Alyssa as a backup. Frenchie is saying he wants the Veto on Kyland so he can go after his target. Soo, Travis? What's going on here? What a mess.
Update: Feeds have been AMAZING post-Noms. Everything is a mess. Christian and Alyssa have cornered Frenchie and he's realizing he bad a lot of bad assumptions and regrets not talking with them before Noms. If you're not watching then start NOW! Feeds have been absolutely fantastic this first week already. The cost is 16 cents a day to watch along. Seriously. Do it.
Next up, we've got Saturday's Veto comp and another opportunity to change up the game on BB23.
What do you think of these picks? Smart choices by the HOH or a missed opportunity? Share your thoughts below.
Don't miss another Big Brother spoiler! Download our Big Brother App, join us on Facebook and Twitter, and get our Email Updates for even more all summer long.