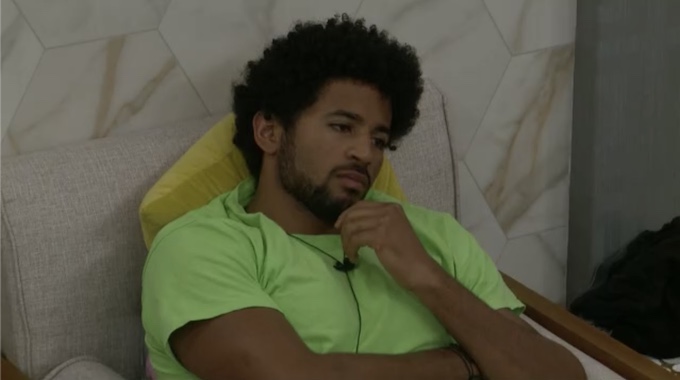 The new Head of Household for Big Brother 23 has picked their nominations and now it's Power of Veto Day inside the house! Find out which houseguests were picked to play and what the plan is going forward in Week 5 of Big Brother!
Derek X is the Head of Household for Week 5 and he has nominated Britini and Sarah Beth for eviction with a plan to backdoor Christian at the Power of Veto Ceremony. DX's best-case scenario was that someone like Kyland got picked to play and then wins it because everyone knows that Kyland and SB are close so it just makes sense.
Lucky for DX, Kyland was chosen to play in this week's POV Comp and he has already said that he would take SB off the block if he wins. Kyland has been filled in on the full plan for the week and is completely on board with taking Christian out this week if that's what DX wants. Even if he didn't know the plan, he would still use the POV to take SB off the block.
Alyssa was also chosen to play and has told SB she would use the POV if she wins. She thinks that another Joker would be put up in SB's place because DX has convinced the Kings that his target this week is Britini. However, if Christian is nervous enough about being backdoored, he might convince her not to use it and keep their ally on the block.
Claire was also picked and will likely not use the POV because Tiffany has been working on convincing Claire and Hannah that noms should stay the same. After the players were picked, Tiffany already started talking to Claire about throwing the POV to Alyssa because Christian would convince Alyssa not to use it. Tiffany knows that for DX's game it's best for him to get Christian out but she really wants to see SB go to this week.
Who do you want to see win the POV?
Download our Big Brother App, join us on Facebook & Twitter, and get our Email Updates for more!