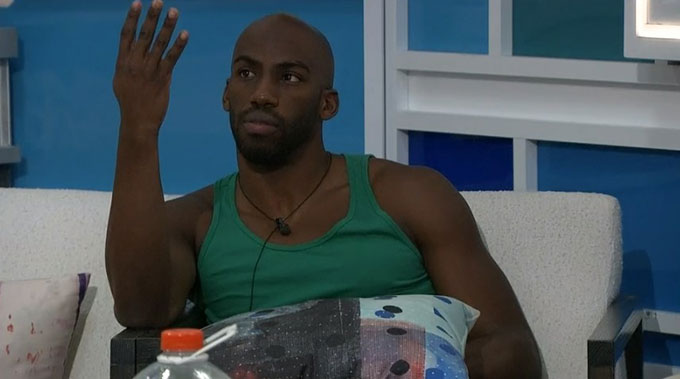 After Alyssa won the power of veto, Tiffany was forced to do the unthinkable and nominate her ally Claire, making the final nominees this week Xavier and Claire.
And with the Cookout mission still in place, it's not looking good for Claire this week. I think Tiffany and Hannah wouldn't mind seeing Xavier go over Claire, as they suspect the men are watching out for each other, and they could really use Claire's help in the coming weeks, but to the two of them, the mission of the Cookout comes first.
So there shouldn't be much suspense this week when we get to the first eviction this Thursday (yes, remember this week is the first of two double evictions).
For some reason Xavier, and other members of his alliance are really concerned about Alyssa finding out about the Cookout (even though if she wins HOH her only possible targets are CO members), so we do expect Claire to get two votes to stay. Azah wants to give her one, and possibly Hannah.
So let's take a look at the most likely voting scenario.
Votes to Evict Xavier: Hannah, Azah
Votes to Evict Claire: Kyland, Derek, Alyssa
That will be Claire going off to jury with a 3-2 vote. It would get really interesting, though, if they got mixed up on who was giving Claire the sympathy votes, though, and accidentally sending Xaiver out. So we can more than likely expect the vote to be 4-1, just to be sure nothing weird happens. But imagine the fun drama that would be.
And of course there will be a second eviction this week as well, but we won't be able to count those votes. It's going to be interesting to see if Alyssa heads out next, or if the Cookout will lose its first member.
Who do you think will be evicted from the Big Brother 23 house this week? Let us know by taking our Week 9 eviction poll below.