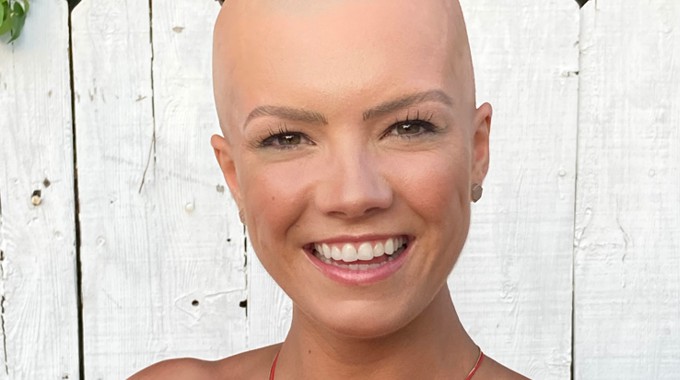 Big news out of CBS today as the Big Brother 23 cast is already seeing a change just days before the cast of Houseguests were set to head inside for their chance at the half-million-dollar prize. We've learned that professional dancer Christie Valdiserri has been removed from the cast list and a replacement is already in her spot. But first, there's no scandal here and no drama surrounding the swap.
In a heartfelt message to the Big Brother fandom shared by CBS, Christie explains why she was removed from the Big Brother 23 season:
"Hey guys, I don't want to be sharing this news, but I tested positive for COVID and I have no idea how I got it. I have the vaccine and I have been following all the guidelines up to this point. I have absolutely no symptoms and I feel perfectly fine. So I'm really grateful for that, but it's really frustrating because I won't be playing in Big Brother this summer."
What a bummer for Christie. I can only imagine the emotions and frustrations involved as she's eliminated from the game before it even started. Hard to blame CBS and production though to be so quick to take this precaution. With so much at stake the chance for anything to take down the season would have to be eliminated, even if a false positive could be in play here (not saying it is, but just the possibility).
Christie took the opportunity to remind Big Brother fans to stay positive and be supportive of others like her who live with Alopecia. Be kind out there folks!
As for her replacement, we're just getting to learn a little about Claire Rehfuss, a 25 year-old AI Engineer living in New York, NY, who has stepped in to fill the empty spot left behind. Claire looks to be quite the Big Brother fan and is ready to follow in the footsteps of the trail-blazing women who have left their mark on the house and game.
We wish Christie all the best and for her to remain healthy as she gets through this. Now we'll look forward to Claire's shot at the BB23 crown and prize.