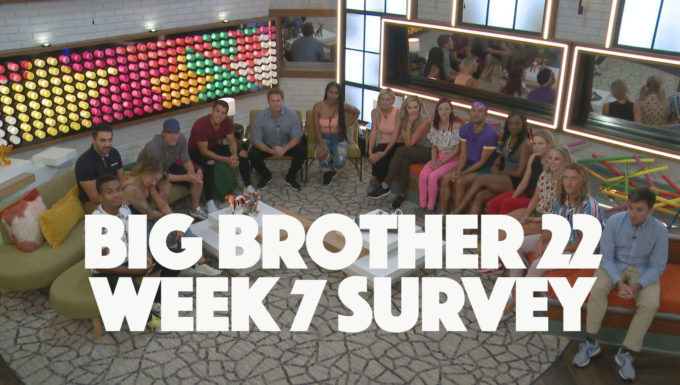 It's time once again to see what everyone thinks of Big Brother 22. The past few surveys have had a lot of votes and people love to see the results, so be sure to take part and help us get a good sampling this week!
Who is playing the best game as we roll along in Week 7? Who is your favorite houseguest? Are you happy with this season? Let us know!
All you have to do is fill out the survey posted here: >>>> BIG BROTHER 22 WEEK 7 SURVEY <<<<
After we get the results from a weekend of polling and surveying both our readers and our social media followers, we will post the results here on Monday afternoon. So be sure to vote and share the post on social media so we can get a better sampling.
As always, thank you for reading and for sharing your summers and Big Brother obsession with us!