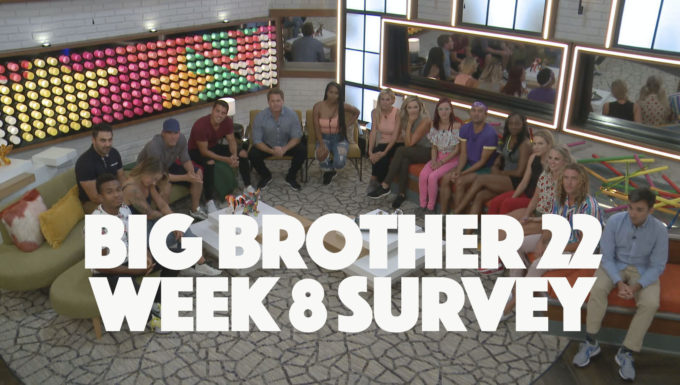 If you've been following along with our Big Brother 22 surveys all season, then you'll notice a change this week. We have moved to Google for our polls, so the polls are a lot more basic, but we will still get the answers we are looking for.
This week we've also added a new poll. We want to know who you would vote for America's Favorite Player if you were asked to vote today. We aren't sure if this will differ much from the regular favorite HG poll, but we are going to test that out.
And as always, we want to know who you think is playing the best game in Week 8, and what you think of the season as a whole on a scale of 1 to 5 (1 being awful, 5 being great).
Be sure to check back here later Monday to find out the Week 8 results. But first, check out the survey below and please help us out by answering. It's a really fast survey.