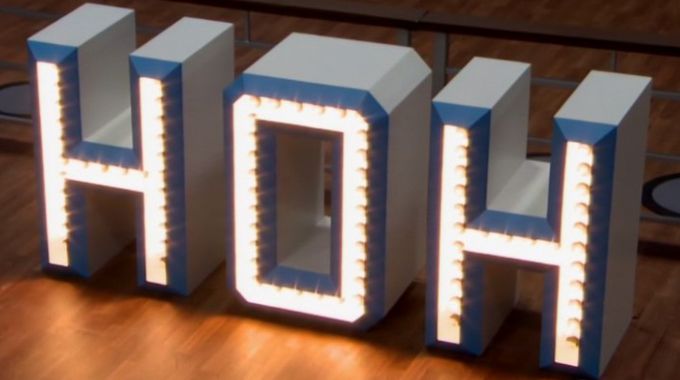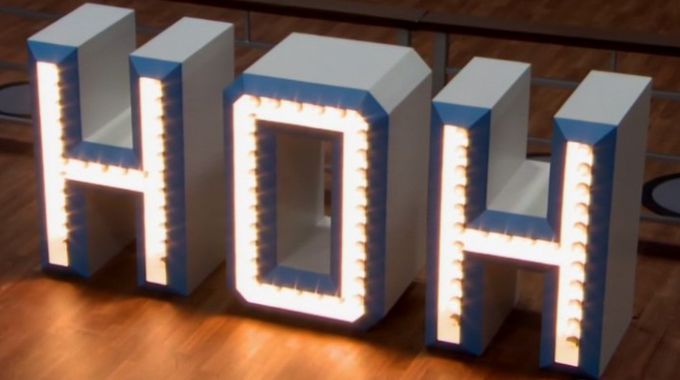 When the Big Brother 22 stage went dark after Thursday's Live Eviction we were left without a new Head of Household but we're ready to fix that with our first LIVE FEEDS Head of Household comp of the All-Stars season! Read on for the Big Brother spoilers on who won HOH last night.


This comp had the remaining 10 competing HGs facing off in an endurance challenge in the backyard with hopes of taking control. The first three to drop will become the new Have-Nots this week. So who will win HOH on Big Brother tonight? Read on for the results…
Big Brother 22 Week 6 HoH Comp – "Power Trip" aka THE WALL:
5:55 PM BBT – HGs are getting started in the HOH comp
6:07 PM BBT – Feeds are back… All HGs remain
6:10 PM BBT – BB starts sprawing water
6:12 PM BBT – Da'Vonne drops!!
6:15 PM BBT – Everyone else remains
6:20 PM BBT – HGs are staying quiet. Day & Christmas are talking on the side.
6:22 PM BBT – Water sprays are coming back on and off
6:25 PM BBT – Nicole announces she's going to pee the next time the water sprays
6:27 PM BBT – BB tips the wall at a steep angle. Everyone hangs on.
6:30 PM BBT – Water ran again. Memphis announced Nicole was definitely peeing.
6:35 PM BBT – All but Da'Vonne remain in the comp
6:40 PM BBT – Quiet group but they're hanging on. Spraying resumes.
6:45 PM BBT – HGs are shifting around, but no more drops
6:48 PM BBT – David drops after a very steep tip of the Wall
6:49 PM BBT – Enzo says he doesn't have much left (likely trying to avoid HN)
6:51 PM BBT – Ian drops. He's the final HN.
6:52 PM BBT – Memphis immediately drops after Ian (avoiding HN)
6:55 PM BBT – 4 have dropped, 6 remain: Cody, Nicole, Enzo, Dani, Kevin, & Tyler
7:01 PM BBT – Enzo dropped
7:05 PM BBT – Cody, Nicole, Dani, Kevin, & Tyler survive another steep lean
7:06 PM BBT – Kevin is down. Only the "Core" alliance remains.
7:10 PM BBT – Next HOH will be either Cody, Nicole, Dani, or Tyler
7:16 PM BBT – Tyler drops leaving Cody, Nicole, & Dani
7:20 PM BBT – Dani is crying out. She's running out of steam.
7:21 PM BBT – Nicole drops and Cody immediately drops. Dani wins HOH.
There you go, Dani wins HOH. Will she be ready to turn on Tyler like she wanted the other day or will this week get wasted on Kevin? Remember that David has his power to zap any nom, including himself. Have-Nots are the first three out tonight: Day, David, & Ian.


Try Live Feeds 1 Week Free! Only $5.99 per month thereafter. Sign-up now.
In case the site becomes overwhelmed I'm going to embed our Twitter feed here for more updates:
Tweets by @bigbrothernet
Nominations should be coming up on Friday already so get ready for those spoilers soon, then Power of Veto comp will be held on Saturday. It'll be a very busy weekend! Download our Big Brother App then join us on Facebook & Twitter for the updates.