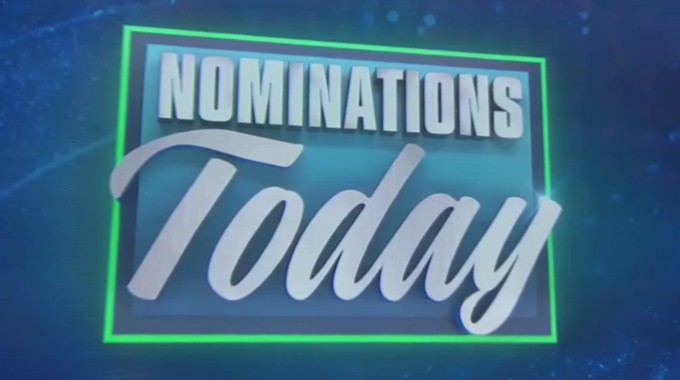 Nomination spoilers are in Big Brother 22 Week 8 as the new Head of Household has made his picks as we head into the final month of the All-Stars season. Read on to find out which two HGs are on the Block and what's next for the rest of the house.
No surprises here. As soon as we knew Cody won HOH it was obvious he'd go for the only two outsiders left in the game. He doesn't want to rock his carefully crafted boat of appeasing all of his 32 allies in the house. This lets him get off pretty easy this week and should he be forced into a renom (he's looking at Christmas for that) then he'll play the "you're just a pawn" card and then leave it to the house to decide.
Big Brother 22 Week 8 Nominations:
Cody nominated: David & Kevin
We weren't going to get anything exciting from Cody. He's playing it safe and I understand why. Everyone thinks they're Cody's close ally so why jeopardize that. It just makes for a super boring week for us. Again.
Next up we've got Saturday's Veto comp with Dr. Will and another opportunity to change up the game on BB22. The twist powers are over at this point so nothing left to do there. Will's twist does introduce the prize vs power so maybe a few of the competitors will be drawn toward the cash rewards and let Kevin or David slip through for the Veto win. That's what it'll take to add some excitement to the week.
What do you think of these picks? Smart choices by the HOH or a missed opportunity? Share your thoughts below.
Don't miss another Big Brother spoiler! Download our Big Brother App, join us on Facebook and Twitter, and get our Email Updates for even more all summer long.