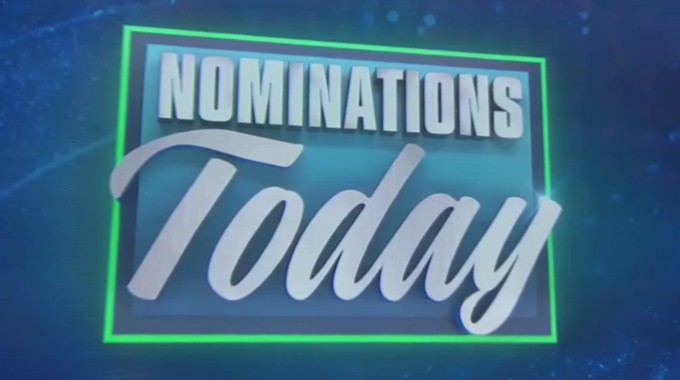 Nomination spoilers are in Big Brother 22 Week 11 as the new Head of Household has made his picks out of a very small pool of options. Two go up, one stays down, but it all could change with the Veto. Read on to find out which two HGs are on the Block and what's next for the rest of the house.
No surprises here because we knew Enzo's plan heading into this. He wanted to keep his Jersey boy off the Block, supposedly so they could both be in F2 as block-free all season. This is such a terrible idea to want to go to F2 with Cody, but that's on Enzo if it's really his plan.
Big Brother 22 Week 11 Nominations:
Enzo nominated: Christmas & Nicole
Christmas was pretty upset before the ceremony over the idea that Enzo would put her up instead of Cody but come on, it doesn't matter! Any of those three can win the Veto and be the sole voter (and safe) for the week. Going on the Block now means nothing, so get over it and get ready for the Veto on Saturday because this is going to be a big one.
If Christmas wins the Veto then she'll probably vote out Cody and wowza that'd be a turn in the road, right? If Cody or Nicole wins the Veto then it's the end of the road for Christmas.
What do you think of these picks? Smart choices by the HOH or a missed opportunity? Share your thoughts below.
Don't miss another Big Brother spoiler! Download our Big Brother App, join us on Facebook and Twitter, and get our Email Updates for even more all summer long.