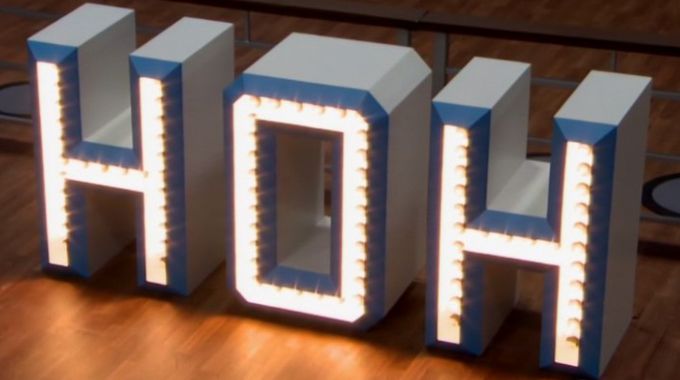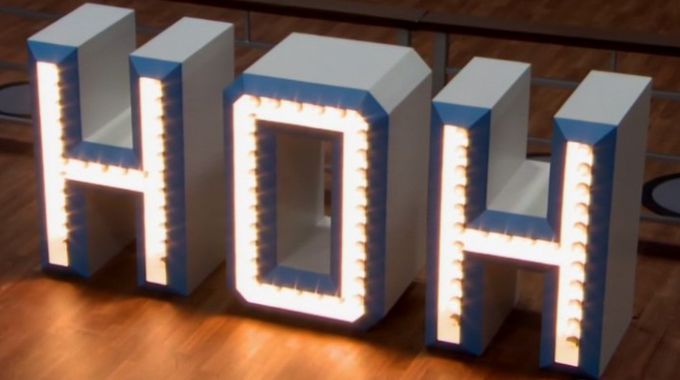 We had another Endurance HOH comp this week on Big Brother 21! Find out who won the new Head of Household last night and which HGs should start working on their campaign speeches!
There aren't many options left in the game for taking over the power and everyone but Nicole has won an HOH. Let's see if it's finally her chance. Nicole will be up against Jackson, Cliff, Tommy, Christie, and Jess while Holly watches from the sidelines as the outgoing HOH. Read on for the latest Big Brother spoilers for this week's HOH.
You could follow along with our live updates below or watch the HoH Endurance Comp streamed live on the Big Brother Live Feeds through All Access. Use the Free Trial now and see what all the fuss is about, but you've been warned, Feeds are fun and addictive!
Big Brother 21 Week 10 HoH Comp – "Hold On Fright":
6:50 PM BBT – HGs are up on The Wall!
6:53 PM BBT – Comp is underway as the wall tilts
6:55 PM BBT – Jessica is still up!
6:59 PM BBT – BB adds ramming ghosts to the mix
7:00 PM BBT – Waiting on the Feeds to return…
7:03 PM BBT – Feeds are back fast. Everyone is still up.
7:05 PM BBT – Water is pouring on the HGs
7:08 PM BBT – Jackson jokes he picked the wrong comp to pee himself
7:11 PM BBT – HGs shocked by an unexpected blast of cold air/smoke
7:15 PM BBT – More blasts of cold air
7:18 PM BBT – Jess drops!
7:23 PM BBT – Other 5 remain in the comp
7:27 PM BBT – Jess still detailing her drop
7:30 PM BBT – Pouring rain + steep tilt
7:32 PM BBT – The 5 remain
7:34 PM BBT – Cliff announces he's dropping and goes
7:35 PM BBT – Christie quickly drops next
7:37 PM BBT – Nicole, Jackson, and Tommy remain
7:41 PM BBT – Nicole is out. She's crying.
7:42 PM BBT – Jackson tells Tommy he doesn't care (who gets it)
7:45 PM BBT – Jackson and Tommy are hanging on
7:48 PM BBT – Tommy drops
Jackson wins HOH. So that's 3 straight rounds of Jackson/Holly HOHs. Enjoy.
Double Eviction next week and Jackson won't be able to compete for HOH in the second half. That's dangerous territory but he does have Holly playing for him.


Try Live Feeds 1 Week Free! Only $5.99 per month thereafter. Sign-up now.
In case the site becomes overwhelmed I'm going to embed our Twitter feed here for more updates:
Tweets by @bigbrothernet
Nominations should be coming up on Friday already so get ready for those spoilers soon, then Power of Veto comp will be held on Saturday. It'll be a very busy weekend! Download our Big Brother App then join us on Facebook & Twitter for the updates.