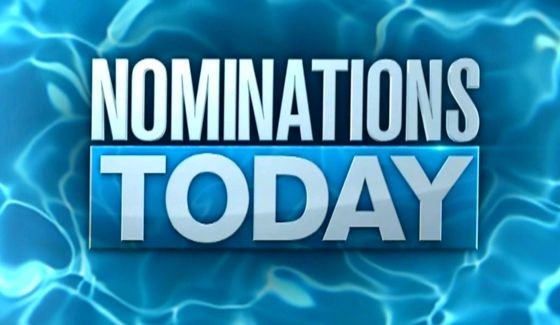 Nomination spoilers are in for the latest round of Big Brother 21 thanks to the Live Feeds spoilers and we've got the results for you. Read on to find out which two HGs are on the Block and what's next for the rest of the house.
No surprise here that Jackson won the slip & slide HOH comp on Thursday nor are we surprised to see him going after his decided nemesis but it was the co-Nom that hung up Jackson's plans. Would he go with Cliff as the pawn or an ally of his target? In the end, it's the target and her ally.
Big Brother 21 Week 8 Nominations:
Jackson nominated: Christie & Analyse
Now it's a party. We got a sneak peek at Christie's nomination last week when America opened the door for her visit to the Block but now we've got the real deal. This could be a bumpy week!
If Jackson really wanted Christie locked up there he should have gone for Tommy or Nick with her so either of those could get pulled/picked on Saturday for the comp and save her like Tommy did last round. Jackson said he had promised Tommy safety and he's going to stick to it. Missed opportunity, I'd say, but that's Jackson's move. Veto comp is coming up on Saturday so watch for spoilers and results to help predict our final noms for the week.
What do you think of these picks? Smart choices by the HOH or a missed opportunity? Share your thoughts below.
Don't miss another Big Brother spoiler! Download our Big Brother App, join us on Facebook and Twitter, and get our Email Updates for even more all summer long.