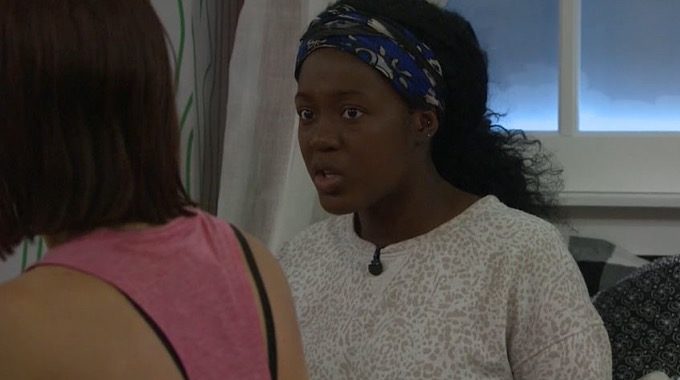 Update: Results are in for the Veto spoilers!
Jack is this week's HOH on Big Brother 21 and he picked his nominations for eviction yesterday. Now, thanks to the Big Brother live feeds, we know which HGs have been chosen to play in the POV comp.
Jack, Jess, and Kemi are going to be joined by Bella, Michie, and Sam this week for the Power of Veto. With Bella already causing a bit of a stir in the house, she is most likely not going to use the POV to take anyone down. The last thing she wants to do is cause any more waves in her game after telling Jack all about the all-girls alliance.
Jess drew the HG choice chip and chose Michie to play in the Power of Veto. It seems like she chose Michie because he is close to Jack and figures he will use the POV on her like Jack said he would. Michie asks Jack what he should do, Jack says "don't use it". When Jack asked Michie what he would do with it, he tells Jack that selfishly he would like to use it to see Kat go up, but he will keep the noms the same.
Then there is Sam. Sam will do whatever Jack tells him to do with the POV. Sam is really trying to stay way off the radar at the stage in the game and the last thing he wants to do is put a target on his back. He also mentioned that he doesn't want to win the POV, but he is going to try.
So at this point, it looks like the only way the noms will change is if Jess or Kemi win it themselves. If Jess or Kemi should win the POV this week, the plan is to put Kat up as a renom. Judging by conversations in the house, it really could be Jess or Kemi who gets evicted from the Big Brother game and joins Ovi and David in Camp Comeback. With Bella telling Jack that Jess was the mastermind of the Black Widows alliance, Jess has a pretty good sized target on her.
What are you hoping happens later when the Power of Veto is played? Who would you like to see win?
Download our Big Brother App, join us on Facebook & Twitter, and get our Email Updates for more!