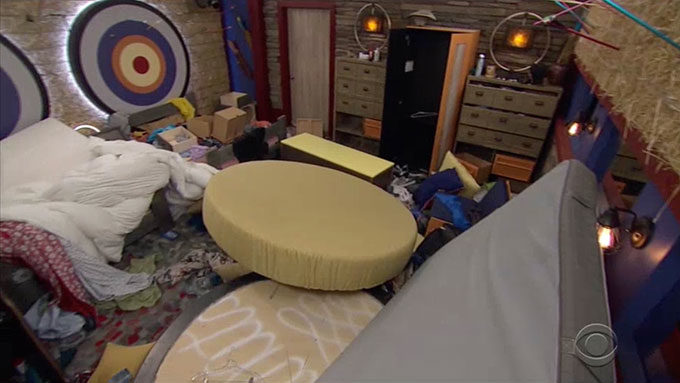 The Big Brother 21 house was left in shambles following this week's veto competition, but nothing could be as messy as Holly and Jackson's showmance.
Wednesday night's episode picked up right after Jackson nominated Jessica and Christie for eviction. Jessica lets us know that she did not expect Jackson to ever come after her. She says she feels stupid and played, and even worse is she's up next to Christie. And speaking of which, Christie is really annoyed with being on the block for a fourth week in a row.
And since there's nothing else going on this season, we now have to suffer through a trouble in paradise moment with Jackson and Holly. She thinks he's being bossy and he thinks she's being snippy. Luckily we didn't get too much of that. Now it's time for the veto draw.
Joining Jackson, Christie and Jessica in the veto competition will be Nicole, Tommy and Cliff (via Jessica's houseguest choice).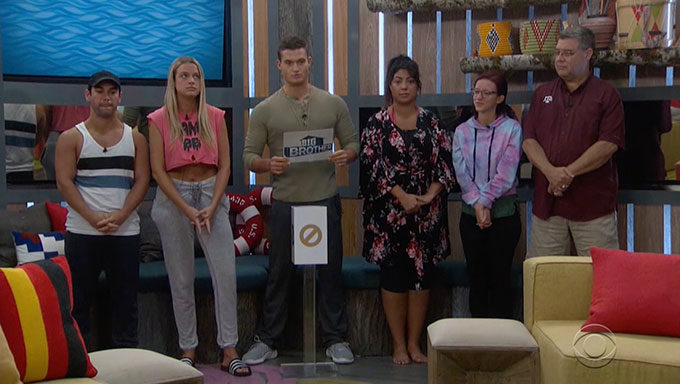 Oh wait, we aren't done with the trouble in paradise segment. I guess this is going to be an ongoing thing in this episode. Oh boy. The morning after their initial argument, Jackson is ignoring Holly and she's over it. She tells him to stop being an a-hole and that does not go over well with him. He says you don't talk to people you care about like that. They don't really get any Holly DR sound bytes though, because they seem to be trying their best to slant this in Jackson's favor.
Thankfully, it's time for the veto competition. This week it's "hide and go veto." Only this time they're hiding life preservers. We all know how this works. They hide their vetoes and then hunt for them. When there's only one not found, the competition is over and that person wins the Power of Veto. Jessica's veto is found first, followed by Nicole's. Then Jackson's is found followed by Christie's. That leave's Cliff's and Tommy's. And Jackson finds Cliff. So that means Tommy wins the Power of Veto.
And now that the house is a mess, it's time for them to clean it up. It's also time for us to pretend like Tommy might not use the veto on Christie, but we all know he will. You know, because of that whole pre-existing relationship thing.
Well also get the full arc of the trouble in paradise segment as we get to see Holly and Jackson making up. Luckily they spared you the intimate pimple popping that followed on the Live Feeds.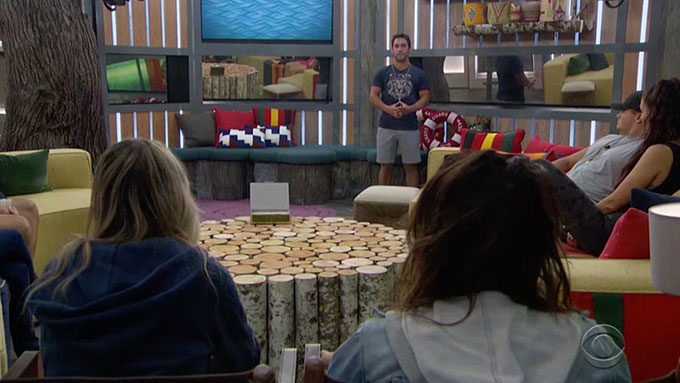 So at the Veto ceremony, Tommy does exactly what we knew would happen. He uses the veto on Christie and Jackson is forced to name a replacement nominee. He goes with Cliff, who knew ahead of time that he would be going up as a pawn.