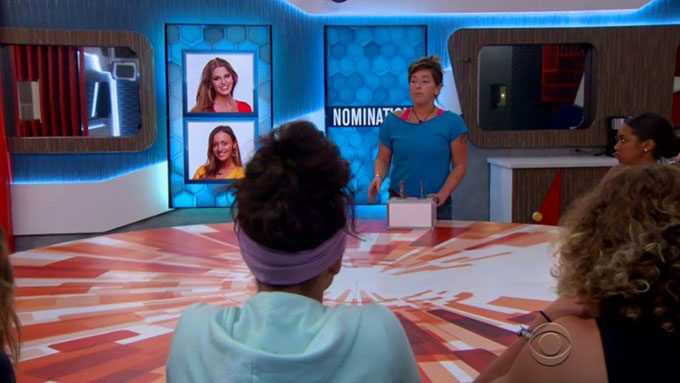 Wow. What a week. Big Brother 20 just keeps on delivering. I thought this would be a complete dud of a week, but I was wrong. So there's plenty to get through in this week's best and worst moments.
The Best and Worst of Big Brother 20 Week 4
Thumbs Up: JC. I haven't really given JC any credit so far this season, but this week he gets what he deserves. Not only did JC not budge on his goal of getting Kaitlyn on the block and evicted this week, but he literally kept himself off the block during a veto meeting. Sam was a bout to name him as the repalcement nominee and he changed her mind. She says she was never going to actually do it, but he seemed pretty shocked, so who knows. And then during the eviction vote he threw a hinky vote in to, I can only presume, to pin on someone else this coming week. JC is playing the game and for that he gets a thumbs up.
Thumbs Down: Sam Wins HOH. Why would someone who knows there's a chance this would be a dud week want to win HOH and get blood on her hands? I would have been the first off the wall if I were here. She really showed us she's not really into the game and definitely knows very little about how it's played.
Thumbs Down: Sam's Nomination Speech. This pains me because I've been a Sam fan since Day 1, but this week Sam lost a lot of respect and fans. Not only did I think it was completely ridiculous that she wanted to win the HOH in the first place, she gave one of the worst nomination speeches in history and then spent the week just being weird and kind of rude. Sam in week 4 is not the same Sam I and a lot of our readers fell in love with week 1. What she said to Haleigh and Kaitlyn about how they treat the "young men" in the house just sounded really outdated and condescending. If you're not going to call the guys out for the same behavior then you're contributing to sexism. It was just a bad look for Sam and I'm disappointed.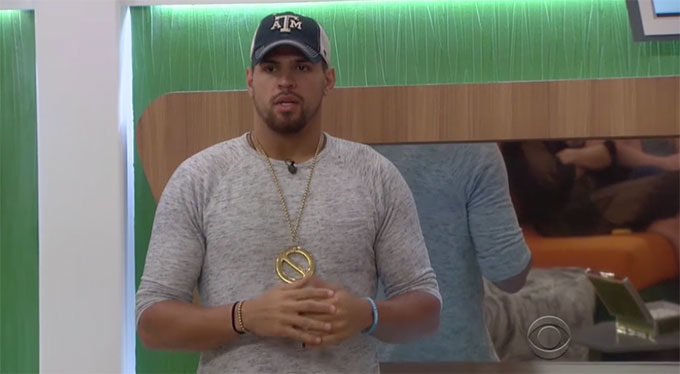 Thumbs Up: Faysal. Even though I thought he was crazy for winning the veto competition, he made quite the move that really set the rest of the week in motion when he saved Haleigh from the block. It was just really entertaining drama that he had to choose between the two girls he's been closest to in the house, especially when one of them is a wacky as Kaitlyn.
Thumbs Down: Sam Nominates Rockstar. As if she hadn't caused enough damage to her game this week, she nominates a third female for eviction the week after she joined an all-women's alliance. And she and Rockstar had grown close and I'm pretty sure she told Rockstar she wasn't going on the block.
Thumbs Up: The Campaigning. People are really playing this season. No nominee has wasted a second in this game like in past seasons. Kaitlyn and Rockstar both put in a lot of work to stay this week, as did their allies and foes. I love the gameplay this season.
Thumbs Up: Angela. You didn't get to see this on the Thursday episode, but if you were watching the Live Feeds you saw that Angela played a big part in getting Kaitlyn evicted this week. She was the first person in Level 6 to want her out. She convinced Brett and Kaycee and then it went from there. Angela has really been laying low and I have been really disappointed in her nonexistence, but she proved herself a little this week. Here's to hoping she's finally awakened.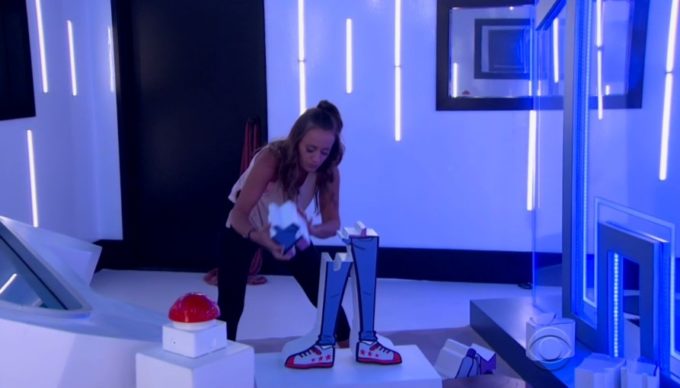 Thumbs Up: Kaitlyn is Evicted. I had been excited all week for this eviction. I thought about how dramatic and fun it would be for Kaitlyn to get evicted and then win her way back in the game. And she got evicted! I was so, so excited.
Thumbs Down: Kaitlyn Loses The Competition. I knew it was too good to be true. She got evicted, but won't be coming back in the game. And that was the world's easiest puzzle, but for some reason she just couldn't do it. I was so shocked when she failed, especially considering that producers clearly thought they made that puzzle easy enough for literally ANYONE – including a second grader – to finish the puzzle in 2:30. They really should have just made it a non-eviction instead of having any challenge. I'm still in shock and I bet they are as well.
What did you think of the best and worst moments of Week 4 in the Big Brother 20 house?