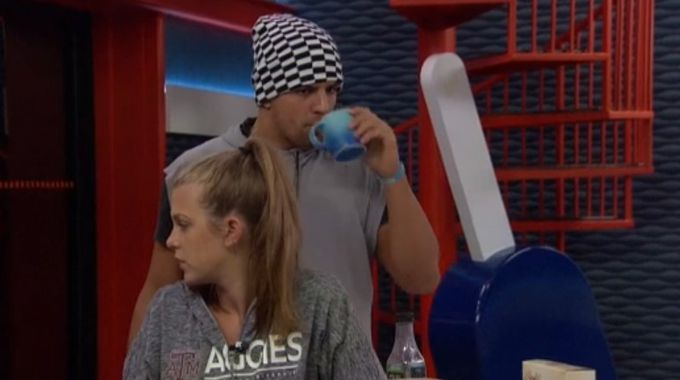 Update: Veto comp results are in! Find out who won PoV…
Veto players have been picked for the PoV comp later today in the Big Brother house and it's time to see how the final leg of Hive could do in this challenge.
Angela has set her Big Brother 20 noms with Faysal and Haleigh on the Block. They know they're in big trouble here and are unlikely to survive the week together, but this is their only shot at some sort of hope.
BB20 Week 9 Power of Veto Add-On Players:
Kaycee
JC
Sam
Tyler hosting
Brett is the only HG sitting this one out completely and that's another lucky strike for the noms. Tyler and Brett are out while Sam and JC are in with likely no interest in winning this comp. Well, then again, Sam and JC should know they could be in the hot seat if anything changes so that's a little extra fire under their feet.
The Veto comp is coming up later today and this should easily decide whether or not Faysal goes out the door next. Of course, if he wins it then the real fun will be waiting until Monday to see if he'll save himself or Haleigh. He's the real target but she's trying to convince him that it's her. If he saves himself then she goes, but if he saves her then he'll go. Oh I definitely think he'd be foolish enough to save her instead.
Their misguided hope is that with one of them down they'll be starting with the first of three votes and then they'll try to get the other two from JC and Brett. Neither of those two will flip to make that work but we could see some interesting pitches to make it happen.
Ultimately, either Haleigh or Faysal must win or these nominations will stay the same at Monday's meeting.
Who do you hope to see win the Veto today for Big Brother? Share your top picks and get ready for the spoilers later today!