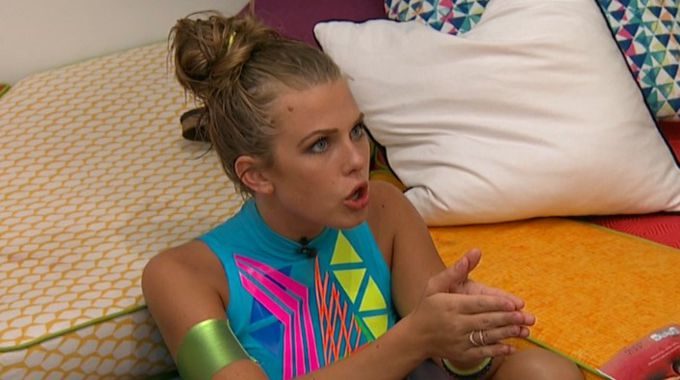 Veto players have been picked for the PoV comp later today in the Big Brother house and that's going to set us up for just how strong a hold L6 will have in the challenge.
Faysal has set his Big Brother 20 nominations with Brett and Scottie over his distrust for the two and who really did vote to keep Rockstar. Now with his back against the wall, Scottie will need to win this Veto or he's done if he gets stuck on the Block until Thursday's vote.
BB20 Week 8 Power of Veto Add-On Players:
Angela drawn by Faysal
Tyler drawn by Brett
Haleigh picked by Scottie with HG Choice
Kaycee hosting (until Zingbot arrives)
The big question is whether or not the Veto would be used here. Brett, Angela, and Kaycee all suspect Haleigh would save Scottie if she won. I'm not so sure since Faysal doesn't want that to happen, but she could force his hand by doing it anyway then he's stuck with having to do a renom. I could see her doing that against his request.
Should Angela or Tyler win the Veto then maybe they'd save Brett but we'd be right back to last week's situation where it was just a swap between Angela and Kaycee with a net zero gain.
The Veto comp is coming up later today and Zingbot comes with it so get ready for lots of retells later along with those results.
Who do you hope to see win the Veto today for Big Brother? Share your top picks and get ready for the spoilers later today!