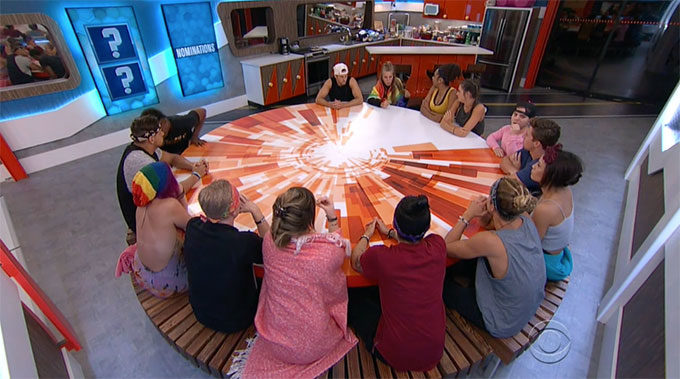 Now that we are well into week 2 of Big Brother 20, we are finally getting a feel of how the season is going to be and who these (now 15) houseguests are.
So I decided it was time to do a second impressions. First impressions are fun, but they're always misguided and wrong. It takes a good week and a half to really get a feel of any Big Brother season and even then can be a little early to get a hold of what the season is going to be like. Things can really go south or improve because there's so much time left.
First of all, let me say that the cast is a little more boring than I thought it was at first. On paper, these houseguests are solid. But after the door closed behind them, things changed. I now have no idea why Angela, Kaycee, Scottie, Rachel or Brett were even cast. They must have been really good at faking their interviews. The rest of the cast is pretty decent, whether it be they're great characters, insane or pushing a villain storyline.
Some of the standouts are Tyler, Sam, Swaggy C, Rockstar, and Kaitlyn. And they all stand out for very different reasons. Tyler is a standout because he's running the show at the moment. People on social media are tiring of him already and saying things like "he's going to walk to the end" and "he's the new Paul!" and "this season is so boring because Tyler!" And I want to scream "CALM DOWN, PEOPLE, IT'S WEEK 2!" I mean sure Tyler is kind of controlling the game, but he's not doing so quietly. And when you don't do that quietly early on, things go sour for you.
But on the other side of all of this, Tyler is actually playing a good game. And people seemingly cannot stand that. Big Brother fans hate when people don't play the game and they hate them when they do. I think Big Brother fans really just like to complain. I think Tyler has done a great job so far, but it is a little early to be playing so hard, so openly, so I think he might fizzle out sooner rather than later.
We've still got country girl Sam charming our hearts, and my first impression about her was obviously correct as America rewarded her with the first BB App Store power. Rockstar stands out as the voice of reason and an ambassador for the average BB fan who likes underdogs and people who don't lay down and let the "cool kids" rule. Swaggy C came in guns blazing and self-labeled himself the villain, and I appreciated that. We need that. But it has backfired a bit as we are seeing this week.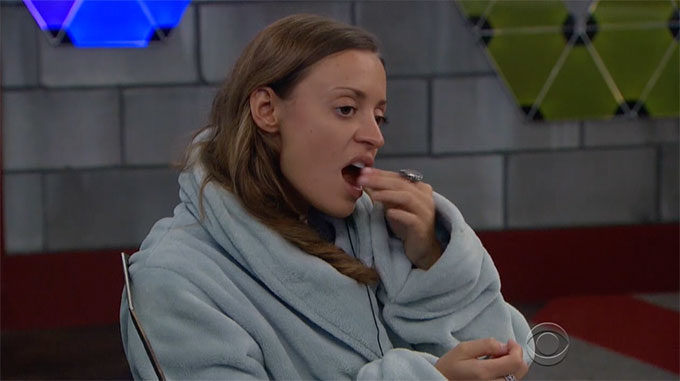 And then there's Kaitlyn. We haven't had a good insane HG in a few seasons, but Kaitlyn definitely fits the bill. And I'm not just talking about her thinking her grandfather was in the BB backyard in the form of a bird. I mean she's basically a level 10 psycho over just about everything. She's possessive of and jealous over Faysal and Tyler. She follows Tyler's every command and then tells everyone else, including us, that she is making all of her moves based on her tuition. Even though we see and hear her literally say "what should I do?" to Tyler, him tell her what to do, and then her do just that.
We deserve someone like Kaitlyn, though. She's good TV as long as she stops herself from making TMZ or US Weekly again by saying terrible things. I hope she wins the Crap App next week because imagine how funny that's going to be. Let's all make it happen!
Overall, I think the season is off to a decent start. I understand people worrying that if Swaggy C leaves this week and Tyler continues to control the house all season it will be boring. Because it probably will be boring. But it's too early to say that. I don't want Swaggy to go this week either. We need him in the house, but things aren't looking good for him. But I'm not ready to write the season off. A lot can happen, and here's to hoping a lot does happen this season.
What are you thinking of Big Brother 20 so far?