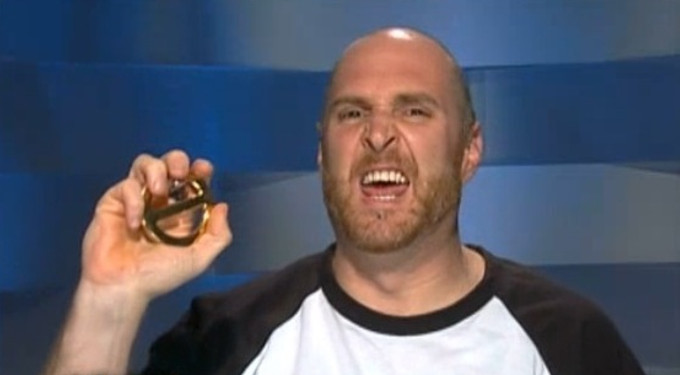 We are getting down to the nitty-gritty as there are going to be 5 people left after tonight's Double Eviction – and only 13 days until we crown the winner of Big Brother 20. I have said it over and over, but need to repeat it again – DAMN this season has been awesome!! Even during this mostly boring week – the plan for L6 to turn on each other seems to be finally happening and we may have 2 huge blindsides tonight.
All signs are pointing to Haleigh finally joining the rest of her alliance in the Big Brother jury house after the first eviction, but that's when things will get quite interesting as the 2nd eviction could cause some major fireworks. At the end of the hour, we may see a L6 member joining her. BUT FIRST, let's take a look back at the week that was.
Kaycee Clark – 5 strips of Bacon – just like this is the 3rd week in a row that Haleigh has been on the block, this week was the 3rd Veto win in a row for the latest power player Kaycee. Add to it she won her first HoH – that gives Kaycee 4 publicly comp wins (5 if you add the Hacker comp). Her resume for the jury, if she gets to F2, will be strong, and her great social game gives her the edge over the other remaining players.
Pre-season I knew Kaycee would do a decent job of holding her tongue, but did not realize how long she'd be able to keep her emotions in check. Sure, it helped that she was in the dominant alliance, and has Tyler on her side 100%, but even with all of these wins, the rest of the house do not see her as a threat – and they will all be putting a key into the voting box at the end of the season to award her the $500K. I really do not see any scenario playing out at this point that will have her join the jury.
Tyler Crispen – 3 strips of Bacon – all season Tyler has been one of the best players – but a few weeks ago I was saying he could possibly be one of the all-time greatest. His showmance with Angela has definitely hurt his thought process – and even though he finally made it official (well, Angela did by saying she loves him) he still plans on taking Kaycee to F2. Of all the F2 deals that seems like the one he is most willing to pursue. This will for sure come back to bite him, but in the meantime, he recognized JC & Brett getting too close and put the plan in place to backdoor/blindside Brett during the double tonight.
If Tyler does pull this off, it will be a BAD move as Brett will go to the jury house and spill the beans on L6 and make the bitter jury that much more bitter. He'd actually be better off if JC or Sam win HoH tonight and does not take the first shot.
Sam Bledsoe – 1 strip of Bacon – everyone hoping that Sam would go on one of her crazy streaks after being nominated this week were severely let down as she has kept her cool all week. She has no end game to speak of and is still just appreciative of just being there. How different would this season have been if Robo-Sam was evicted week 1?
Just like most of her game all season, Sam keeps getting lucky week to week, as she has been seen as a small target, but now that L6 are going to start going after each other – she could slide her way to the F3. With this jury – who knows, she could end up the winner of BB20. That would be a crazy way to end this season – and I am not saying it's likely – but Sam does have a legitimate chance.
Angela Rummans – 1 strip of Tofu – I know there are a few of you loyal readers that think I do not give Angela enough credit – and while she keeps chugging along – she does not see the writing on the wall that she has become a target. It took Tyler & Kaycee to let her in on the plan to get Brett out.
At this point in the season, you need to plan for your end game – but her end game is not winning $500K – it's getting cozy with Tyler.If she does make it to F3 with Tyler & Kaycee, she would dump Kaycee and take Tyler – which would probably be handing him the big check. But if you ask most of the others in the house – she does not need the money anyway right???
JC Mounduix – 2 strips of tofu – yeah yeah yeah – last week I gave JC a lot of credit (too much if you ask a lot of the people that commented on last week's column) – but we are seeing my prediction coming true that we have a showdown between JC & Tyler. Too bad for JC that Tyler got the jump on him, and unless he wins HoH tonight – he will be blindsided when his new Big Dumb Puppet walks out the door.
JC also made a very bad move by telling Haleigh to her face that he wants to keep her there. If somehow JC makes it to the end, a lot of people will be mad at how he played, and will probably not vote for him to win. JC has underestimated how close Tyler is with Kaycee & his constant pitching to get Angela and Kaycee on the block could come back to bite him… bad!
Brett Robinson – 3 strips of Tofu – yes, Brett has been the entertainment we need each week in the house to get us through the boring times. But his sloppy gameplay may now come back to bite him. He has made it clear as day to Tyler that JC has gotten in his ear, and has become JCs new BDP. Unfortunately for Brett – he did not realize his spilling the beans to Tyler, that just made him very expendable to L6. He was never very strategic, so it's not a shock that he would dig his own grave. To think he came within milliseconds of being HoH this past week – and now his game is being held together by a very weak piece of string.
That brings us to this week's Tofurkey of the Week – and that would be none other than Haleigh Broucher. For the 3rd straight week, Haleigh is on the block, but this time, she is not sitting next to a bigger threat – she IS the bigger threat – and yet still thinks she is safe from eviction. She gets the TotW because a) she failed to win another Veto while on the block, b) did not even come close to winning the Veto – placing last, and c) for still thinking she is safe. Her naivety all season has been her downfall – and now she will be reunited with Fessie so they can have their explosive showmance play out in the Jury house.
I honestly think the next 2 weeks for them will be counter-productive. With the stress of the game being over, they will probably enjoy each other's company – but once they get out into the real world, they will end up like her (sometimes) doppelganger Nicole "in-house" showmances and end abruptly. However, as she has witnessed, perhaps she will end up marrying someone else from her season (Scottie?) like Nicole & Victor.
OK – there you have it – another week in the books – by this time next week – we will be down to the final 4 on the eve of taking it down to the final 3. So strap in kids – we are in for a very very bumpy road!
My question of the week this week is – what is your favorite Showmance of all time on Big Brother. Robyn Kass has had a lot more success of putting couples together than just about all of the other dating shows combined. We have seen a lot of showmances fizzle out after the show – but we are about to see another wedding from past HGs. I will hold my answer to this question as I was witness to 3 of them on my season, the 2 that came in together and grew even stronger, and the one that never really played out on CBS – but to all of us in the house, we saw Dom & Dani fall in love.
See you all next week – from outside the Big Brother House, I'm Adam Poch. Have a great day!
Follow Adam Poch on Twitter: twitter.com/heavymetalteddy & you can listen to him weekly on the Big Brothers Podcast – follow them at @BigBrothersPod
Also – if you are in the NYC area – join Adam at the Bacon & Beer Classic at USTA Tennis Center on September 29th. Visit https://www.baconandbeerclassic.com/nyc-tickets for more info – and use the code BACONMINISTER to save 15% off any ticket.