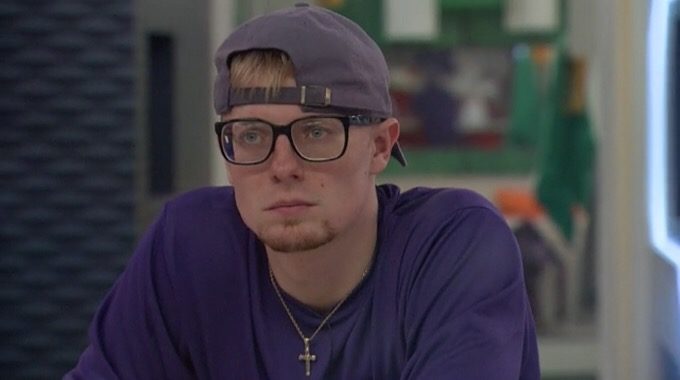 This week has been full of interesting decisions on Big Brother 20 and up until the POV Meeting took place, Faysal was still not sure what he was going to do. Brett was taking himself down, but who was Faysal going to put up in his place?
We started this week with Faysal winning the HOH and JC managing to put the thought in Faysal's head that Scottie was after his girl. Faysal decided that he was going to put Scottie and Brett up on the block after they both tried to claim the vote for Rockstar to stay last week. He knew one of them were lying and thought that this would prove which one.
Faysal was in between putting up Kaycee or Sam as a renom, but wasn't sure how Sam would have reacted. So he went with his gut and put up Kaycee knowing that Scottie would go home if she was sitting on the block next to him. Sam probably would have driven everyone crazy until they voted her out on Thursday.
Haleigh was surprised that Faysal didn't go with Sam as his remon and you can tell she was kind of hoping that he did because that may have given Scottie a chance to stay. Scottie seems pretty calm for the time being, but you can tell he knows that his days are numbered in the Big Brother house. Not only that, but Haleigh really wants Sam out before Sam has the chance to take her out.
Prior to the POV Meeting, Scottie was talking about calling Sam out in his Veto speech. He told Haleigh that Sam and Brett were the ones who talked him into trying to get Faysal to put Haleigh up. Sam looks annoyed about something, but hasn't talked about why with anyone. She was sitting next to Scottie in the kitchen for a while, just looking at him. I'm expecting her to have another breakdown before the end of the week, but I'm guessing that if this was because of Scottie, she probably wouldn't be sitting there not saying anything.
What do you think about Faysal naming Kaycee as his renom? If he put Sam up that may have helped Scottie's chances of staying, but he clearly wants Scottie out this week. Do you think this could drive a wedge between Haleigh and Faysal next week?