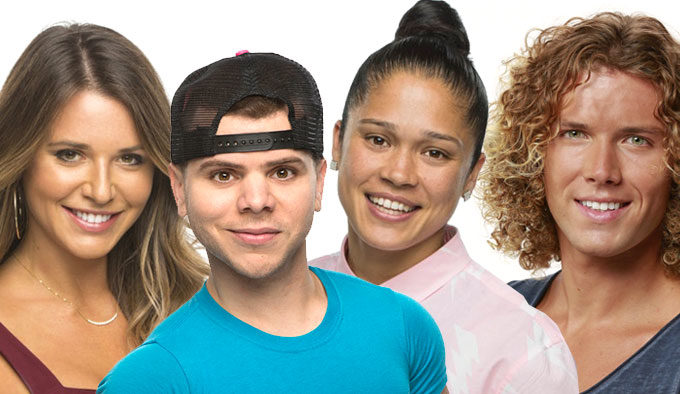 Last night on Big Brother 20 we saw JC win his first competition of the season, making him the first member of the Final 3. But who will be joining him?
On tonight's episode we will see JC nominate Tyler and Angela, as confirmed by the return of the Live Feeds Wednesday night. We also learned that Kaycee won the final power of veto, making that her fifth veto win of the summer. So that means she joins JC in the Final 3, but that leaves one more spot, and it's up to her to decide. Does she go with the person she's been glued to all season, Angela, or her final 2 deal Tyler?
Throughout the past couple of weeks, it was always Kaycee and Tyler at the end when it came to their discussions. We heard Tyler talk with a lot of other people about Final 2, but we never really had Kaycee go there with anyone else. Her loyalty as seemed to always be with Tyler.
Her plans were confirmed Wednesday night when she and Tyler talked about about tonight. Kaycee confirmed she is evicting Angela. She mentioned that she and Tyler made a final 2 deal on Day 2 and more than 90 days later, here they are. They even went on to discuss that JC thinks one of them will take him to final 2, but that won't be the case. Kaycee remains committed to Tyler, even if that's a mistake.
So as of now, the prediction is Angela will be evicted when Kaycee casts the sole vote to evict. That means JC, Kaycee and Tyler will be the Big Brother 20 Final 3. Who know that would be the final 3 we would end up with? A lot of us had a feeling Tyler would get there, but it was always hard to figure out who would be there next to him. Well, until Kaycee starting winning everything. So I guess JC is the most surprising.
What do you expect to happen tonight? Will Kaycee choose Tyler or Angela? Who should she choose if she wants to win Big Brother 20?