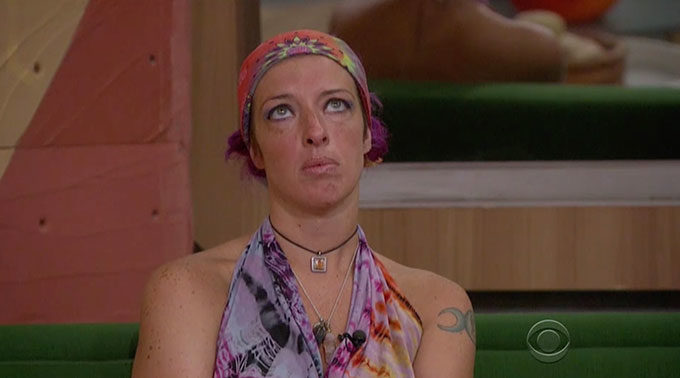 It's been another crazy week in the Big Brother 20 house as the Hacker Comp twist threw the house for a loop.
Last week it was Haleigh who won the Hacker Comp and tried to overthrow the HOH's plans. This week it was her HOH that was compromised, and it looks like the Hacker is going to actually be successful.
As you know, Haleigh initially nominated Kaycee and Angela. Kaycee won the Hacker Comp and took herself off the block and nominated Rockstar. Tyler won the veto and saved Angela, forcing Haleigh to put Kaycee back on the block.
Since Kaycee still has a vote cancel power as the Hacker, and since JC and Brett (and probably still Sam) are still with the Livel 6 side of the house, it would appear Haleigh's biggest ally will be going home on her HOH.
Rockstar's side of the house (known as The Hive) think they have the votes for Rockstar to stay, but that's just not the case. Brett has done a good job this week pretending to be a free agent and has agreed to vote with them. JC hasn't once said he was voting to keep Rockstar, but they're assuming that's the case. Sam also hasn't made any promises to anyone other than Tyler (to save Kaycee), but they're also counting her vote. Sam is currently kind of a wildcard because she seems to be off her rocker, so her vote isn't certain, but it seems she's still Team Tyler. So The Hive is going to be in for a shock when it's time for the eviction tonight.
Just to get a clearer picture, let's break down the votes.
Voting to evict Rockstar: Tyler, Angela, Brett, JC, Sam
Voting to evict Kaycee: Faysal, Scottie (with one of their votes  — likely Faysal's — being canceled)
The only thing I could see changing with the votes is Sam voting to evict Kaycee. And that's still not enough to save Rockstar. So this is probably the most certain eviction we've had this season.
How do you think the Big Brother eviction vote will play out this week?