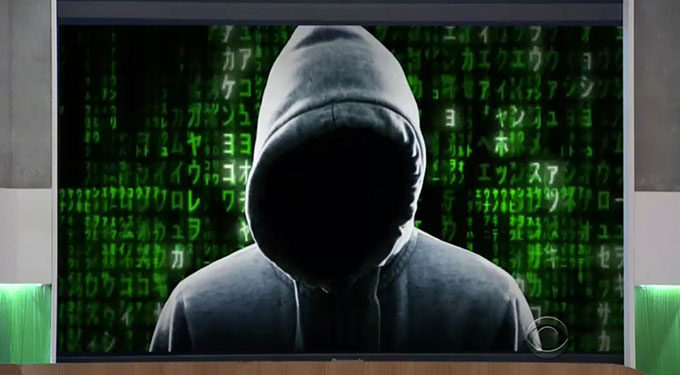 The Big Brother 20 Hacker was back once again to shake things up, and this week's winner did just that.
Sunday night's episode picks up right after Haleigh won the Head of Household competition. She is very happy because her exposing herself as the Hacker last week put a huge target on her back. The rest of her side of the house is also very happy. And then there's Tyler, who is left sweating and wondering if he'll have to use his power app this week.
Meanwhile, Sam is starting to unravel a bit. She's upset over having to choose between Bayleigh and Rockstar and just generally over the game. And her vote for Bayleigh to stay has Tyler worried. Especially since before the live eviction he revealed his power app to her. And that plan clearly backfired because she's upset he didn't tell her about it sooner. This is just the beginning of Sam's transformation in the house.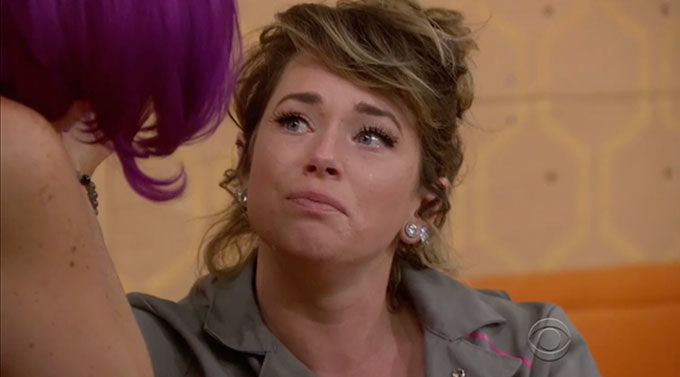 Cut back to Level 6 sweating and he have Angela and Kaycee being all nervous and scrambling. They decide to get to work throwing Sam under the bus. They thinks she's going around crying and manipulating people, so she would be an easy target for Haleigh. Brett and Angela go to Haleigh and plant some Sam seeds. But Sam doesn't need any help making herself a target.
Sam herself goes to meet with Haleigh. Sam wants to know who in the house is making fun of her. This came out of no where, so if you don't watch the Live Feeds, don't think the editing left anything out. It literally came out of no where. Haleigh tells her that no one is making fun of her but some people are throwing her under the bus. Sam says she's going to get mad and snap and everyone is going to regret it. So the meeting with Sam and Haleigh ends with Haleigh saying maybe she should just put Sam up.
Let's get to the nomination ceremony. Haleigh had a lot to think about but decided to go with Angela and Kaycee as nominees. She knows that they're coming for her, but she reminds us that Tyler is her target this week.
And now it's time for the Hacker Comp to give way too much power to someone else this week. This week the players have to watch their screens as bits of photos are displayed, revealing items within the Big Brother house. They have to identify what room in the house these items are from. Like last week, the first three people to guess the right answer each round get points.
Hack Comp Points
Round 1: Scottie, Rockstar and Kaycee
Round 2: Sam, Haleigh, Kaycee
Round 3: Kaycee (others were all wrong)
Round 4: Faysal, Brett, Scottie
Round 5: Sam, Tyler, Brett
Round 6: Angela, Scottie, Kaycee
Round 7: Angela, Faysal, Tyler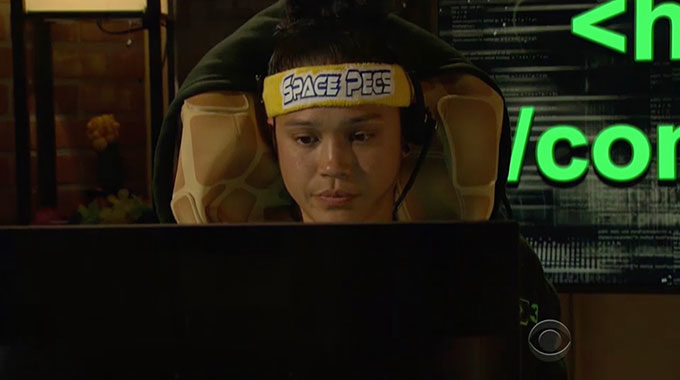 Kaycee wins with 4 points and is the new Hacker!
The HGs are told the game has again been hacked! The Hacker appears on the TV screen in the living room and announces that Kaycee will be removed from the block and replaced with Rockstar. Haleigh is upset that there's a possibility that Rockstar will go home on her HOH and Rockstar is annoyed that she's been put on the block a third time this season.