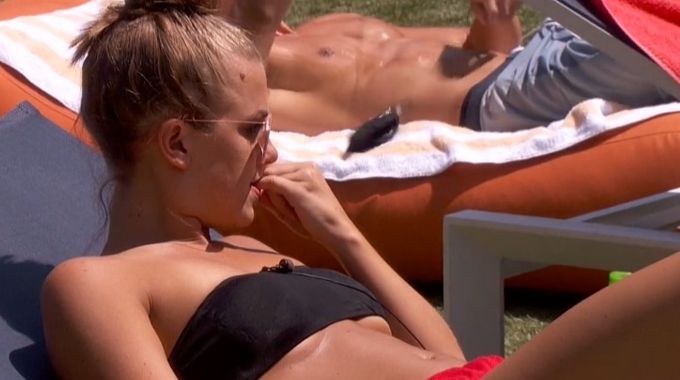 We're down to only five votes to decide this week's eviction on Big Brother 5 but even with only needing three decisions in your favor the vote doesn't look to be a close run. Houseguests are set for their vote and the upcoming eviction vote on Thursday night.
Faysal and Haleigh are our final noms this week after the Veto competition failed to offer them any opportunities, but even if one came down the other would have been evicted. Instead the house retains their choice between them and the decision has been made.
It's going to be Faysal going this week and he seems to be resigned to that fate. Haleigh has been working on her social game with the rest of the house and it was a worthwhile move for down the road, maybe, but it's not like she had to do anything to help her game this round.
Faysal is a tough competitor who has done well but L6 is ready to send him out. Considering Haleigh is more set on targeting Tyler and JC thinks he has Faysal in his pocket, I'm surprised we didn't see some wavering on which one to eliminate, but that's what we get.
When Faysal goes this week, likely 5-0 since no one is thinking of flipping so far, he'll head out to the Jury Battle Back. It'll be him up against Scottie, RS, and Bayleigh but we have no idea what that competition will be or how it'll work into the next HOH comp. Those Jurors could have their own separate comp or have their challenge be integrated in with the next HOH comp. We've seen it both ways and will just have to wait it out for more info.
Vote in our eviction prediction poll below and share your thoughts on who is more likely to go. Will anyone flip or do you think this decision is set?