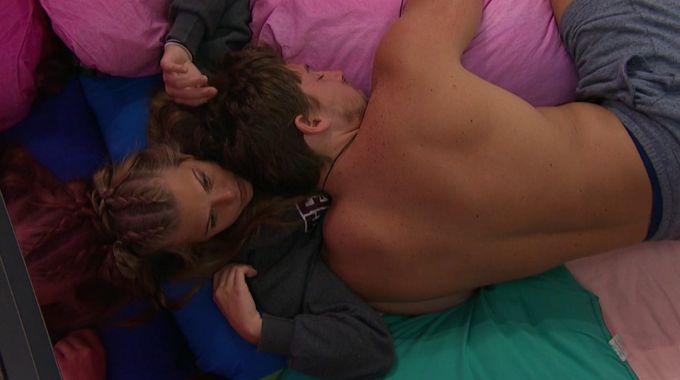 There are so few votes left this week on Big Brother 20 that the support of a mere two HGs will bring the decision to a tiebreaker for the Head of Household, but that shouldn't be an issue and even if it were we know how that's going to go.
Kaycee has Haleigh and Sam on the Block and the job is simple. Finish off Hive. Haleigh is all that remains and is considered more dangerous to L6's future than Sam. Then again, after last night Brett also appears to be considered more dangerous that Sam!
So where are we on those four votes this week? Things look bad, real bad, for Haleigh. Heading into the DR on Thursday night will be Angela, Brett, JC, and Tyler. L6 holds the decision and JC will be joining them so unless someone throws a hinky vote we'll get 4-0 with Haleigh heading to Jury over Sam.
Should not one but two people throw hinky votes then Kaycee is set to cast the decision to oust Haleigh. She previously told Haleigh that in the case of a tie she'd keep her, but Kaycee quickly told her allies that was just blowing smoke.
Sam can rest easy on Thursday, at least in the first round, with the votes plans this week on Big Brother. As for the second round of the Double Eviction we've already got a full rundown on what to expect there but with these latest shifts in L6 we could get some messy, fun action ahead!
Vote in our eviction prediction poll below and share your thoughts on who is more likely to go. Will anyone shift or do you think this decision is set?