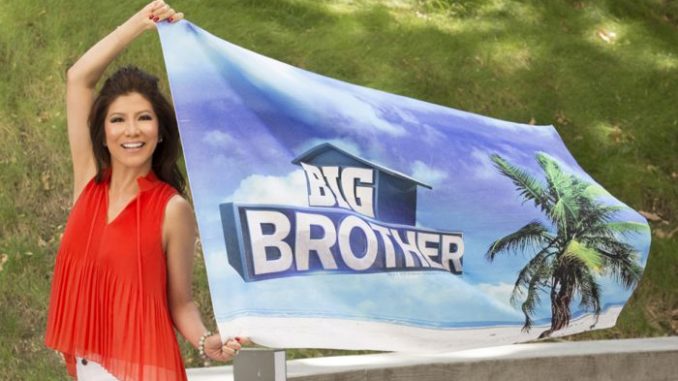 CBS renewed Big Brother 20 last year for its summer 2018 lineup and that means the hunt is on for the next batch of Houseguests. Hopefully spines come included this time around, ahem Big Brother 19 crew.
Just as we've seen in recent seasons there are several ways to your chance to join the BB20 cast including online applications and eventually in-person auditions. If you're ready to get the ball rolling then you're in luck because the online applications are now open!
The official casting page offers up details on how to apply online along with the necessary video submission and a promise of cities and dates for next season's open call casting events:
Welcome to the Big Brother casting website. We are now accepting applications for season 20.

All applicants must meet the eligibility requirements in order to be considered.

As always, our team will be traveling the country again this year searching for great game players. Please check back soon for open calls and events in a city near you.
Again this next season it'll be Kassting Inc. running the casting game here which means we'll probably see the same tired cliches and stereotypes that they deliver up for CBS's approval each year. There were obviously a lot of dud personalities and a lack of drive in this last bunch, but if the same crew stays in charge of finding the Houseguests it's tough to expect much else to change.
twitter-tweet" data-lang="en">

#BB20 hopefuls- we r accepting applications, but casting won't start until next year. Check back around March/ April for open calls. :)

— Robyn Kass (@Kassting) October 7, 2017
So just as they've done in the recent seasons, open call events will be announced in the spring. I don't see them doing anything before BBCAN6 is fully cast and rolling so we should start seeing details sometime after that. I will of course post all the details as soon as it hits its release.
As for eligibility to apply and participate as a Big Brother 20 Houseguest, it's the usual list of requirements. You must be at least 21 years of age at the time of application (so you'll have to wait if you have an upcoming 21st bday), US citizen living in the US, not running for public office, able to pay for your own travel if a semi-finalist, and available for a longer stay on their dime if you're a finalist. It's a lengthy set of details so be sure to read the entire thing instead of wasting your time later.
Are you crazy enough to want to be a Big Brother HG? Think you can do a better job then the last bunch of jokers? Unless you're a shoe, then yes, I think you can do a better job too. If you are a shoe, then congratulations on learning to read. That's amazing.
Best of luck to everyone who applies! Hope to see you next summer on the Big Brother 20 Feeds where you'll give us lots of shoutouts to earn our support because our loyalty comes real cheap.