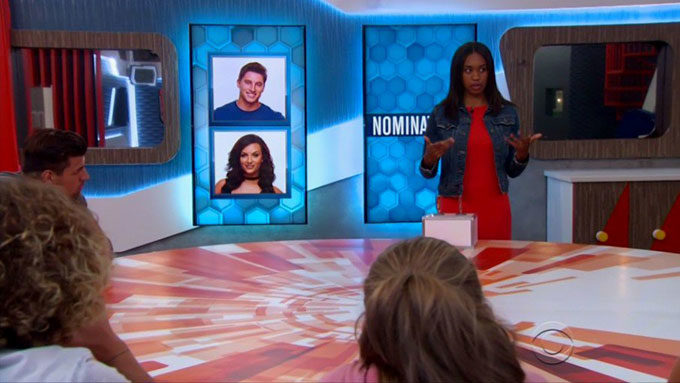 Big Brother 20 continued to deliver this week despite a few slow days in the house. So we're ready for our latest batch of The Best and Worst of Big Brother this week. Let's go!
The Best and Worst Of Big Brother Week 5
Thumbs Up: Bayleigh Wins HOH. I was happy for Bayleigh to win HOH because it meant there was another power shift and it also meant she wouldn't have to use her power this week. But things didn't quite turn out as I'd hoped.
Thumbs Down: Bayleigh's HOH Regin. My happiness soon turned to annoyance as Bayleigh did just about everything wrong as HOH. She told Rachel all about her power and then put Rachel on the block. So then Rachel told Angela, who told Tyler who told Brett and so on … And Bayleigh trashed her alliance all week and cozied up to the other side. It was just a mess of an HOH and I think it put a target back on her back after she worked so hard to get it off her. I'm just disappointed.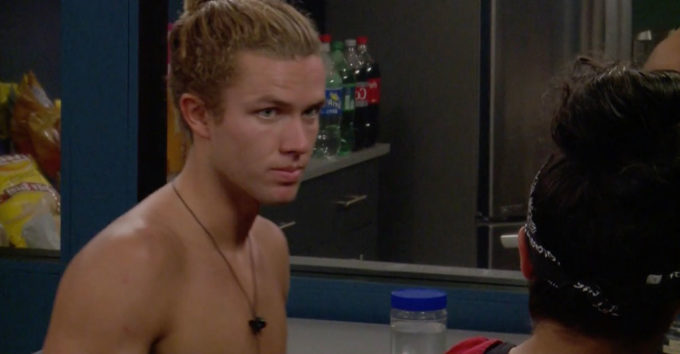 Thumbs Up: Tyler. Love him or hate him, you have to give Tyler credit this week. Last week Bayleigh was ready to move on Tyler and then this week after he played up losing Kaitlyn in the game, Bayleigh related to him and struck up a deal with him and promised to not touch him this week. And then he won veto and made sure he wasn't going anywhere this week.
Thumbs Down: Faysal and Haleigh. The only thing that would annoy me more about these two is if their no-mance was actually a showmance. All they do is fight with each other because Faysal is in love with her and she doesn't want a showmance, but she still does all the things Sam accused her of two weeks ago, but I'm not here to slut-shame anyone. And then Faysal gets jealous because she hangs out with Brett or plays with Tyler's hair. It's really a mess and totally distracting their game. Maybe if they paid more attention to the game they'd realize what is going down with the vote they're blindsided by every single week.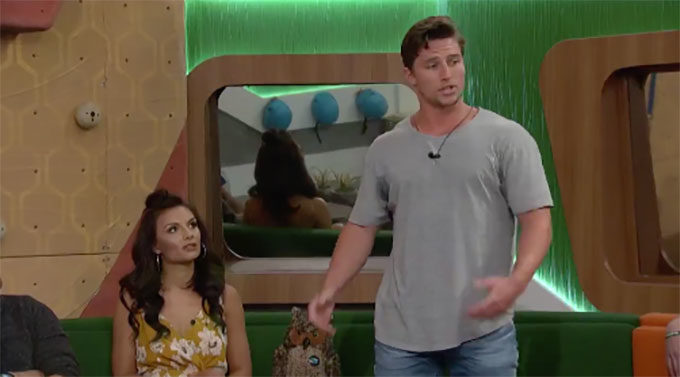 Thumps Up: Brett's Speech. This wasn't as good as his last, and it was a little dry, but it was entertaining, none the less. It's refreshing to see fearless eviction speeches this season. It's just another element that makes this such a good season (even if I did feel bad for Rachel, see below).
Thumbs Down: Rachel's Eviction. I love a good blindside, but I couldn't help but feel for Rachel. I think it was just extra shocking for her to see how harsh Angela was in her goodbye message. I don't recall an eviction being that emotional in a long, long time. But again, that was all good TV.
Thumps Up: Angela Joins the Game. It took weeks for her to show up, but Angela finally decided to start playing Big Brother the past two weeks. Of course she worked to evict her closest ally, and did so in a brutal way, but I'm not going to fault her for that. And then of course she won HOH, so she really has to play this week. Welcome aboard, Angela.
Thumbs Up: The Game Never Stops. This could have been an easy week where the house honored the HOH and sent her target home. But instead, the Level 6 side continued to work and plan ahead on things like who to pin votes on and how to explain why they didn't vote with the house. They'd be a pretty good alliance if they weren't always deciding which TWO of their allies to blindside with their votes.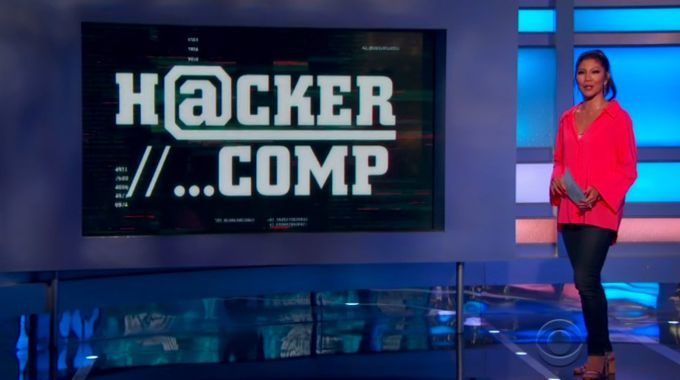 Thumbs Down: The New Twist. Julie Chen let us know that a new twist called the Hacker Competition will begin this week and I can't express how much that annoys me. This season has been great, and it needs no other layers. I understand they want something to fill Sunday episodes, but we don't need more powers put into the game.
What were your favorite highs and lows of Big Brother 20 Week 5?