We just got our Roadkill spoilers earlier tonight on the Big Brother 18 Feeds now we're back with more results and this time it's the nomination from the not-so-secret winner of the RK power.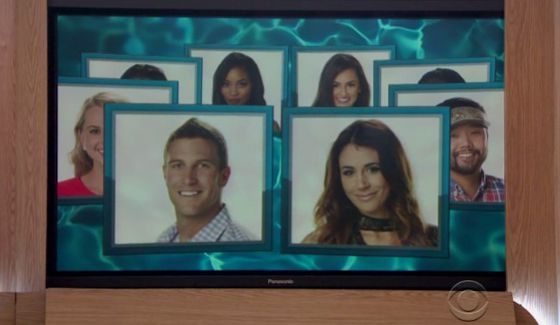 The nomination ceremony came less than 30 minutes after the Feeds returned from the comp so there wasn't much time for the winner to make the decision, but now it's over and we've got your results!
Big Brother 18 Spoilers: Week 4 'Roadkill' Nomination:
Tiffany secretly put Corey on the Block
This had been Tiffany and Frank's plan all day to get Corey up there as Tiff didn't think they had the votes to get her out. We saw a little bit of panic on this plan as Tiffany wondered if she was making the right choice. She made Frank swear he wouldn't tell anyone then Tiffany immediately went and told Da'Vonne that Corey was going up! Okay, at least she didn't say she won it and Corey was going up, but still pretty close.
Paulie was sure the RK winner, which they figured was Tiffany, would put up a weak player to make PoV easier on her to win. He was wrong on that one. Paulie also got very cocky and said Tiffany would never, ever beat him in a Veto comp. Of course she did just beat him in this comp, but okay tough guy. The pressure is on!
The Veto comp will be held on Saturday so get ready to find out who ends up getting drawn for the extra two spots.
Want more? Download our Big Brother App, find us on Facebook & Twitter, and get our Email Updates.