"Your boy" Paul Abrahamian may have made it to the Big Brother 18 Final 2 before getting burned by the Jury but he "never cared." Now the Big Brother runner-up is on his way to The Bold & The Beautiful but he isn't going there without his fellow Sitting Duck, this season's Favorite Houseguest, Victor Arroyo. And don't miss Da'Vonne Rogers as she joins the duo as well for the event.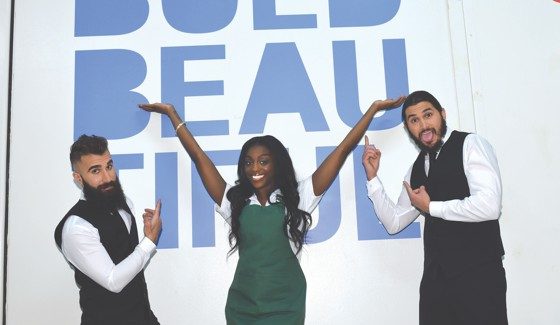 Each recent season of Big Brother has seen a few of its more popular characters given the opportunity to shine again on the small screen with a trip over to B&B, a fellow CBS program, and this year the lucky few appear to be Paul and Victor.
CBS has announced the episode will air on October 25, 2016 so set your DVRs now and be sure to catch their special appearance along with these extra details:
BB meets B&B once again as THE BOLD & THE BEAUTIFUL welcomes Houseguests from the just-wrapped season of BIG BROTHER 18. Da'Vonne (veteran), Paul (runner-up), and Victor (America's favorite) will guest star in an episode to air Tuesday, Oct. 25. They're sharing scenes with Bill (Don Diamont) and Wyatt (Darin Brooks), but their exact roles are being kept under wraps. It's safe to say there was a lot of FRIENDSHIP on set!
Spotted originally by by SoapOperaDigest.com, Paul shared a few moments on Snapchat featuring a script close-up which naturally included "friendship" in the mix and another image of Paul and Victor together in costume. Paul was dressed in a suit & Victor with camo pants with the caption "Secret agent pt 2?!?!":
On Snapchat [Friday] morning, Abrahamian was on the way to set with Arroyo, and posted a photo of the script which showed he will share scenes with Don Diamont (Bill) and Darin Brooks (Wyatt).
While we've only heard about Paul, Victor, and Da'Vonne so far getting an appearance on B&B it's possible that we could see more cast members make an appearance down the road as well.
Congrats to Paul, Victor, & Da'Vonne on the appearance on B&B!
click images to see full-size views
(Photo credit: JPI Studios)