Dr. Will and Nicole. Boogie and Erika. Dick and Daniele. Andy and GinaMarie. Steve and Liz. In the five times the Big Brother Final 2 has included a male and female, the male has won every time.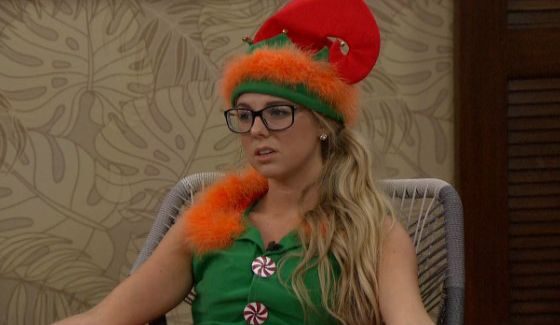 And if Nicole Franzel makes it to the Big Brother 18 finale, she will be sitting next to a male — either Corey, James or Paul (presuming Victor is evicted in tonight's episode). Can she break this streak—or dare I call it—curse? Fans are seemingly split, and even though we don't even know if she's going to make it to the end, she's definitely poised to do so.
Before we decide if she can do it, let's take a look back at those past final 2 pairings that came before her to compare notes.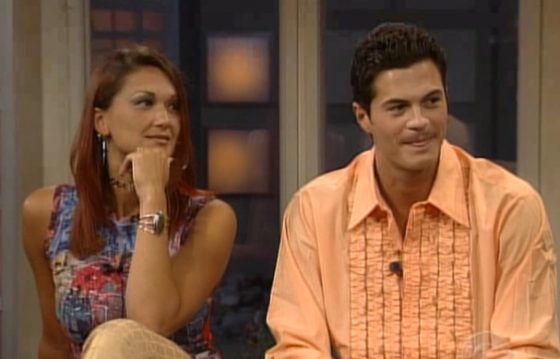 In Big Brother 2, Dr. Will Kirby and Nicole Schaffrich made it to the end of the game, and while Nicole was certain she had a better case to win the game, the jury thought otherwise. They of course awarded Will the win in a 5-2 vote and rightly so. Will never won any competitions (to Nicole's two HOHs) but the jury was impressed that he owned up to his game whereas Nicole was accused of too many apologies and too much backpedaling. The jury clearly made the right decision in this season.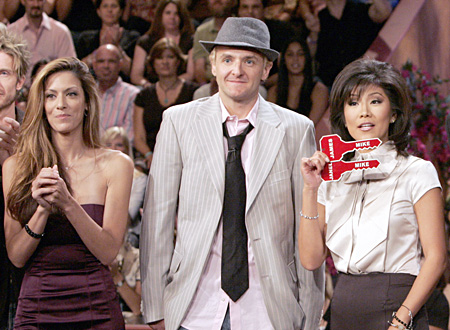 In Big Brother All-Stars, we saw "showmance" Mike "Boogie" Malin and Erika Landin in the final two seats. Many fans would argue that Janelle or Dr. Will should've been the winner of this season, but since we don't always get the final two we want, we've got to examine this pairing. In my opinion, it would have been hard to award either of these houseguests the half a million dollars. But Mike made arguably his best move in the game when he evicted Janelle over Erika at final 3. That move alone was worthy of a win over Erika. I guess.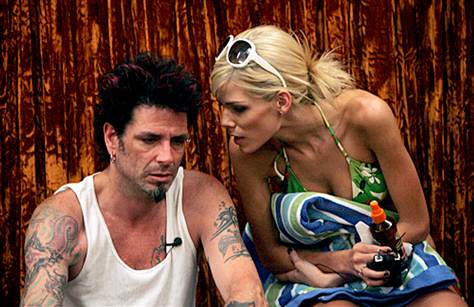 Big Brother 8 gave us the father-daughter duo of Dick and Daniele Donato. It also gave us all one big dilemma: who should win this season? Both were a force all season long and probably one of the strongest duos in the show's history. Either Donato was deserving, but the jury decided Dick was the one who fought the hardest to get them to the end. This one could have gone either way, unlike the previous two seasons above.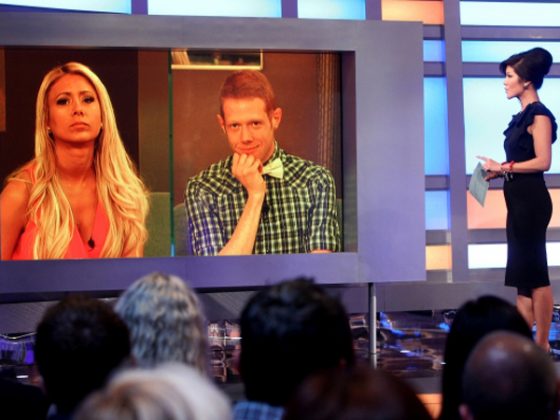 Andy Herren and ally GinaMarie Zimmerman found themselves side by side in the Big Brother 15 season finale, and Andy's 7-2 win was no surprise after GinaMarie's horrible social game and laughable finale speech. There's no curse involved in this one. It simply came down to the fact that Andy deserved to win and GinaMarie did not.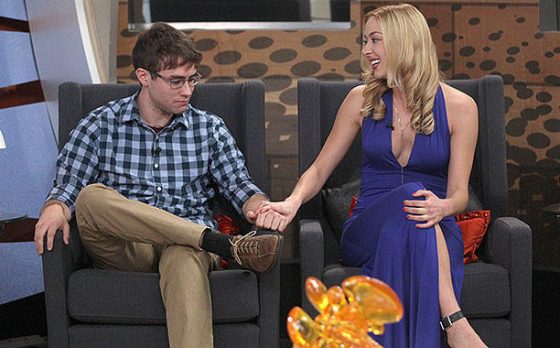 Much like Mike and Erika, Steve Moses and Liz Nolan found themselves at the end because of a smart final 3 move. That was of course made by Steve when he evicted Vanessa, who would have won the game against anyone. But was that move alone worth giving Steve the win? Eh. In my opinion, Steve could have easily lost to Liz. She had a bigger argument as to why she should win over Steve, but she did not do a good job pleading her case. Of course the jury had already decided who was going to win at this point so her terrible speech didn't matter. Out of the five final twos we've discussed, this is the only one that I think maybe came down to a gender issue. I think if Liz was a male, her resume would've looked better than Steve's and she would have won. Does that mean I liked Liz? NO. So don't start accusing me of some crazy bias. I just think she had more game in her than Steve.
When it's all laid out, it's definitely not a curse, but a streak that has never been broken. The point here is that none of the losing females were absolutely robbed of the win.
That brings us to the possibility of Nicole sitting next to one of the remaining guys. Nicole has been accused of playing like a snake this season, and I won't claim she's played a clean and respectable game. But those aren't part of the rules of Big Brother so anything goes. What I will say is that Nicole didn't do anything for most of the game and each of her HOH wins so far were literally handed to her. Oh, and her jury management game has been absolutely awful.
So it looks like she would just end up being another female who loses to a male, right? Not so fast. This time I think it might actually matter who she sits next to. I think, of the three guys left, Nicole can beat at least one of them. And that's Corey.  She might even be able to beat Paul (again this is considering Victor is the person evicted in tonight's episode) . I wasn't thinking Nicole had a shot until Da'Vonne recently said from the jury house that she might have to consider her now that she's made it this far and seems to be running the house.
Nicole has made a lot of people in the jury mad, but I think she has a better case for winning than Corey or James, even if the jury doesn't see it that way. I think Paul has a better case than any of them, but with Michelle and Natalie in the jury, their anger with him could lead them to vote against him, even if Nicole is the other option. That's especially likely if they know Da'Vonne is ready to reward Nicole with her vote.
Details on why Nicole could or couldn't or should or shouldn't win in all scenarios will come in a later post (if she makes it to the final 3), so for now, let's just say Nicole has a better shot at winning Big Brother than Nicole S., Erika and GinaMaire did. So, yes, she could actually break this streak.