Big Brother spoilers reveal the Week 11 nominations as a new Head of Household made the decision final and sent two of the final six players to the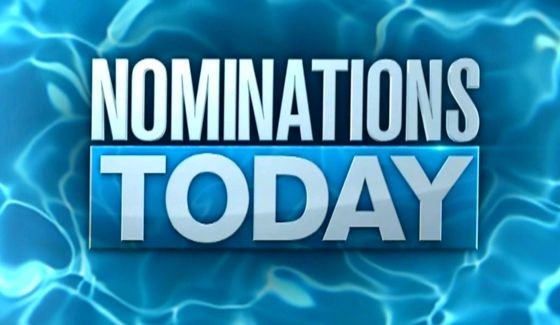 We heard the quickly drawn up plans for this week's targets in late night talks and there were no surprise shifts today as two HGs were about to be surprised. Well, the surprise actually came a little earlier in the day and tears soon followed.
Big Brother 17 Week 11 Nominations:
Steve nominated: Austin & Liz
Tears were flooding out when the Feeds returned as the twins were very upset and Austin was trying to console them. Liz can't stop crying as she sniffles, cries, rants about Steve, then repeats. I expect plenty more emotions this week and we've got a long way to go until Thursday's eviction.
Steve was able to talk with both his nom targets this morning and Liz didn't take the news too well as she was soon in tears over the prospect of being sent to the Block to sit next to her showmance Austin. Julia soon joined in on the tears followed by anger as they prepared for the nominations and what they'd need to do next to win Veto and all three survive the week.
Good times ahead on the Feeds! Grab your Free Trial to watch the next week for free then keep it for $5.99/month. That's 20 cents a day for 24/7 access to Feeds content. Silly cheap.


twitter-tweet" lang="en">

Steve steps inside HoH room, waits for door to shut, then does a happy dance & says "Suckers!" #BB17 pic.twitter.com/svUvZtuqPg

— Big Brother Network (@bigbrothernet) September 5, 2015