Overnight there were rumblings in the Big Brother 17 house that could spell bad news for Vanessa Rousso, but of course that'd mean one of these Houseguests would have to take a stand against her with just two weeks left in the season. Will it happen?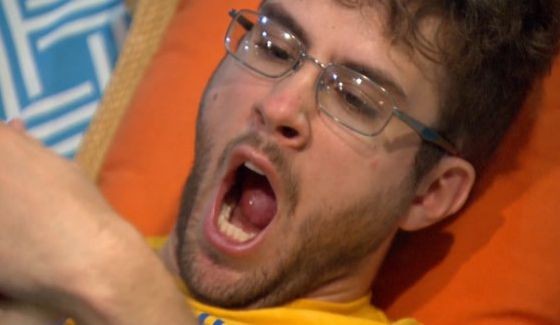 On separate sides of the game we heard talk from both the Austwins and Steve that Vanessa was more in their way of winning than we've heard before this season as they slowly start to catch on to what she's been doing and how her plan is coming together.
Kicking off the run of talks last night in the BB17 house we had the Austwins outside pondering their best move this week as Austin continues to push Liz to stay since she's the stronger competitor and can help the three of them get farther. Liz has continued to resist even though Julia has repeatedly agreed. Even if Liz changes her mind, it still won't matter if it's against Vanessa's plan.
Flashback to 9:56 PM BBT 9/7 as the Austwins consider going to John and offering a final deal between them. They want to do this behind Vanessa's back but worry John would run that deal to Vanessa who would be on to them. Austin asks what difference would that make when it's win or die for them now anyway. Julia says she believes Vanessa has been playing them and has a Final 3 deal with Steve and John.
Cutting to the core of how Vanessa has stayed so long in the game, Austin says he's afraid to piss off Vanessa. Julia points out how Vanessa "starts crying and going crazy." It really is effective with these HGs as Vanessa has done it week after week. She'll even be completely safe and start freaking out, guilt tripping HGs, and then getting their support to do what she wants.
The talk breaks up for a little while before the twins return to the hot tub without Austin. Flashback to 10:13 PM BBT. The twins agree that they can not trust Vanessa and now believe she has a F3 deal with Steve and John. Liz says she'll feel sick if that turns out to be true. Julia says she thought she could trust Vanessa more than Austin, but now realizes she was wrong. Liz says Austin wouldn't betray either of them "because love is involved." As cheesy as that sounds, Liz is probably right.