Big Brother 16 fans planning to purchase their Live Feeds subscription should take note of the upcoming Early Bird deadline. The annual preseason sale ends this Wednesday, June 25, 2014 when the discount ends and the price goes up.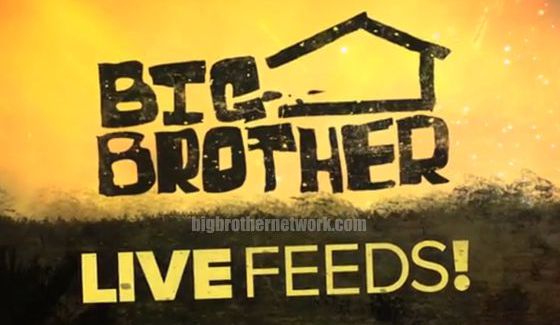 The preseason pre-order of Live Feeds will secure you a full season pass no matter how early you sign-up. If you signed up last month then you get the exact same coverage with your season pass as someone who gets theirs two weeks in to the season. Only difference is you'll pay less now.
Right now you can lock in your Early Bird rate of $23.99 for the full three months of coverage. If you wait until Thursday then you'll have to pay more and even though it's just a few dollars more, why would you want to do that? Come on, we all know we're going to get our Feeds this season so best to save yourself some coin and be ready for the Live Feeds launch.
Reminder: There is no discount code or promo code for the Live Feeds preseason sale. You can safely leave that box blank and you will get the Early Bird sale price.

Big Brother Live Feeds Early-Bird expires very soon – Click Here!
If you sign up today or already got your Season Pass for this season then you'll be able to tune in for the final "Winners Tell All" live chat at 3PM ET (12PM PT) hosted by Jeff Schroeder. Today Tuesday he'll be talking with Andy Herren, the winner of last season's Big Brother. But if Andy's not your cup of tea then you can check out lots of other interviews including other Winners' chats and Jeff's talk with Big Brother executive producers that was actually very interesting.
Lastly, I say it all the time, but if you're planning to sign-up please do so by clicking one of my links or banners to get to the subscription sign-up form. Doing it that way credits my site with a referral and is a big part of how I'm able to do this site every summer and cover costs like going to Los Angeles to do our cast interviews. So thank you for everyone who does that and thank you to everyone who doesn't but still visits us each day as a faithful reader!