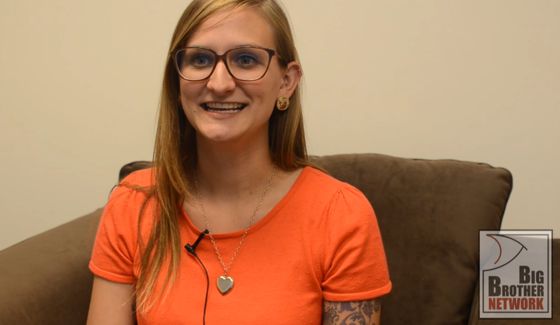 Christine Brecht
Age: 23
Hometown: Tucson, Arizona
Occupation: Shift Supervisor/Barista
Marital Status: Married
click to see full-size images
Christine Brecht – Big Brother 16 Interview:
Quirky sums up Christine pretty well. She's a major fan of Big Brother and has seen every season and episode so she's coming well prepared for what's ahead.
As for applying, she's definitely not a recruit. Christine went against Robyn Kass's suggestions and applied BOTH online and at an open-call casting event, so there you go on that, future HG Hopefuls.
I'm definitely anxious to see her play when she says things like she's most excited to play in Endurance comps. Awesome! Christine should be great at those knowing how to handle herself there and being the right frame for a good advantage.
If Christine wins the first HoH she'll go for a smaller, less threatening target. We'll have to see how that works out for her.
Watch Christine Brecht's interview with Big Brother Network to hear the rest of what she had to say including why you should root for her on Big Brother 16.
Check out the rest of the Big Brother 16 cast interviews & bios here.