Here is the Big Brother 16 cast of Houseguests. They're ready to enter the house and compete all summer for a half-million dollars, but before they get there let's get to know them.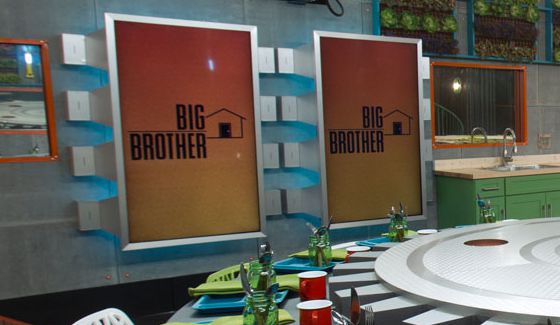 I sat down with each new Big Brother HG individual this week as they prepared for the new season and asked each of them to tell us about themselves, give us some insight to what we could expect, and even make a few promises for what they would and wouldn't do inside the house this season.
The BB16 cast is all-new which makes me very happy to meet a brand new set of faces and personalities so we can discover everything about them as we get to know the HGs.
All the information you'll need about the Big Brother cast can be found below including our one-on-one interviews for you to watch and share with your friends.
Make sure you're ready to watch them all online with a Live Feeds subscription available now at the preseason Early Bird pre-order price. Thanks for signing-up through our links which directly funds all our coverage!
Big Brother Live Feeds Early-Bird offer now available – Click Here!
Big Brother 16 Cast – Houseguest Bios & Interviews: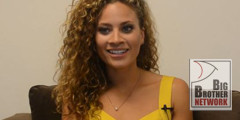 Amber Borzotra
Age: 26
Hometown: Knoxville, Tennessee
Living: North Hollywood, California
Occupation: Esthetician
Marital Status: Single
Read bio & watch interview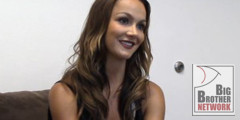 Brittany Martinez
Age: 29
Hometown: Long Beach, California
Living: Torrance, California
Occupation: Event Coordinator
Marital Status: Single
Read bio & watch interview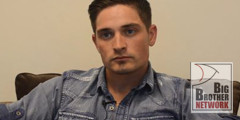 Caleb Reynolds
Age: 26
Hometown: Dallas, Texas
Living: Hopkinsville, Kentucky
Occupation: Adventure Hunting Guide
Marital Status: Single
Read bio & watch interview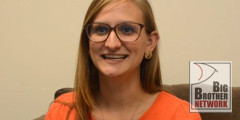 Christine Brecht
Age: 23
Hometown: Tucson, Arizona
Living: Married
Occupation: Shift Supervisor/Barista
Marital Status: Married
Read bio & watch interview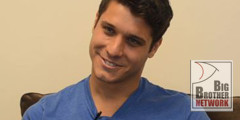 Cody Calafiore
Age: 23
Hometown: Hackensack, New Jersey
Living: Howell, New Jersey
Occupation: Sales Account Executive
Marital Status: Single
Read bio & watch interview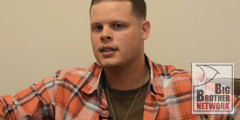 Derrick Levasseur
Age: 30
Hometown: Providence, Rhode Island
Living: Providence, Rhode Island
Occupation: Police Officer – Sergeant
Marital Status: Married
Read bio & watch interview
Devin Shepherd
Age: 26, turns 27 on 9/9/14
Hometown: Santa Barbara, California
Living: San Antonio, Texas
Occupation: Former Professional Baseball Player/Motorcycle Sales Manager – Harley Davidson
Marital Status: Single
Read bio & watch interview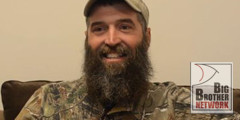 Donny Thompson
Age: 42
Hometown: Albemarle, North Carolina
Living: Single
Occupation: School Groundskeeper
Marital Status: Single
Read bio & watch interview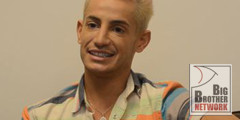 Frankie Grande
Age: 31
Hometown: Boca Raton, Florida
Living: New York, New York
Occupation: YouTube Personality
Marital Status: Single
Read bio & watch interview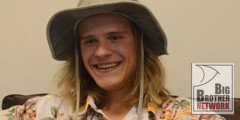 Hayden Voss
Age: 21
Hometown: Marlborough, Massachusetts
Living: Long Beach, California
Occupation: Pedicab Driver
Marital Status: Single
Read bio & watch interview
Jocasta Odom
Age: 33, will turn 34 on 8/10/14
Hometown: Griffin, Georgia
Living: Lovejoy, Georgia
Occupation: Minister
Marital Status: Married
Read bio & watch interview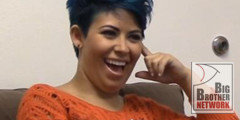 Joey Van Pelt
Age: 27
Hometown: Seattle, Washington
Living: Seattle, Washington
Occupation: Makeup Artist/Hairstylist
Marital Status: Single
Read bio & watch interview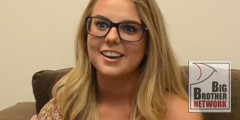 Nicole Franzel
Age: 21, turns 22 on 6/30/14
Hometown: Ubly, Michigan
Living: Ubly, Michigan
Occupation: Recent Nursing Graduate
Marital Status: Single
Read bio & watch interview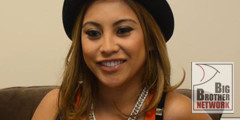 Paola Shea
Age: 27
Hometown: East Hampton, Connecticut
Living: Astoria, New York
Occupation: DJ
Marital Status: Single
Read bio & watch interview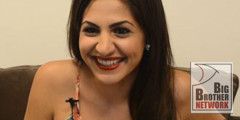 Victoria Rafaeli
Age: 22
Hometown: Brooklyn, New York, and Holon, Israel
Living: Weston, Florida
Occupation: Photographer
Marital Status: Single
Read bio & watch interview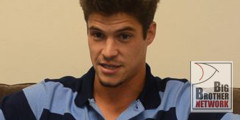 Zach Rance
Age: 23. turns 24 on 9/9/14
Hometown: Palm Beach, Florida
Living: Palm Beach, Florida
Occupation: Recent College Graduate – Economics
Marital Status: Single
Read bio & watch interview