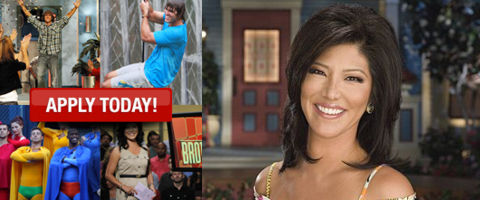 The Big Brother 14 casting website is now live! Throw those paper applications in the trash and check out these details on how to apply online for Big Brother.
The application website offers a brief form to complete with these basic instructions:
Fill out the application form in one sitting
Make sure you have a RECENT picture of yourself (no hats or sunglasses)
Make sure you have a video ready to upload that's less than 3 mins & 30MB
You'll have to provide easy details like your full name, address, relationship status, and familiarity with Big Brother. You'll also get to add a short bio and when I say short I mean 70 words or less short. The video clip has to be 3 minutes or less and they even provide some excellent tips on what makes a great video.
If you're not hip to the Internet or making videos then Big Brother 14 open call casting events will still be held. No event details have been released so far, but we'll continue to monitor and provide information when they're announced. Be sure to join us on Facebook, Twitter, and Email updates to receive that info sent when it's released.
Casting indicates the deadline is set for May 11, 2012. Callbacks will be held during May and June 2012. If you don't hear back, then get ready to apply next summer.
Will you apply for Big Brother 14? Let us know in the comments below. Best of luck!