Update: FX Networks just sent over a copy of "The Shield" Season 6 on DVD for a giveaway prize. Anyone interested? Details & entry here.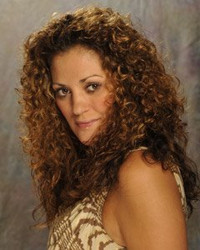 I can't imagine that last night's
Big Brother 12
HoH competition went exactly as the majority of the house had planned. Despite a 5 to 3 competitive lead the advantage was squandered as Michelle walked away with the key as the new BB10 Head of Household.
Michelle's win puts the power back in the hands of her new alliance with April, Ollie, and Jerry. I'm pretty sure she'll be willing to bring Memphis back into the fold as they were previously aligned and you can't blame him for pushing to stay and let Jessie be evicted. So bump that alliance up to five members and you've got a majority there. Quite a power grab there.
That puts four HGs on the other side of Michelle: Keesha, Libra, Renny, and Dan. Oddly, Michelle doesn't seem to be holding April responsible for the eviction of Jessie. Afterall, it was April the promised safety to Michelle and Jessie only to put the bodybuilder in the position to be evicted. I would put the blame squarely on her shoulders, but I think it's clear that Michelle plays by emotions, not reality.
Given these four options for nominations I'm going to predict Dan and Libra to be square in her sights. Libra "stole" Michelle's Hawaiian vacation and she's likely going to pay for that "terrible injustice" this week. Dan was the swing vote, promised it to Jessie, but thanks to us he didn't keep his word. Gotta love that big brother feed! Michelle is going to recognize that and blame him.
Think it'll play out differently? It might. Maybe it'll be Keesha in lieu of either Dan or Libra. Tough call and I could be swayed in either direction. Let's hear your thoughts below in the comments.
Update: SuperPass just released a $2 discount for the feeds. Sign-up now for the 13% savings & Free Trial!
The house continues to boil with Michelle heating things up against the "traitors". Watch the HGs fight live and uncensored right now – Free Trial!
Michelle will reveal her nominations in the house today. Sign up for the free BB10 email updates and get the results in your Inbox!