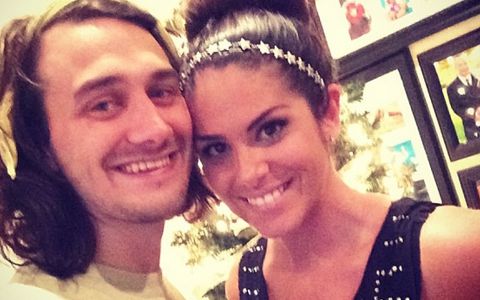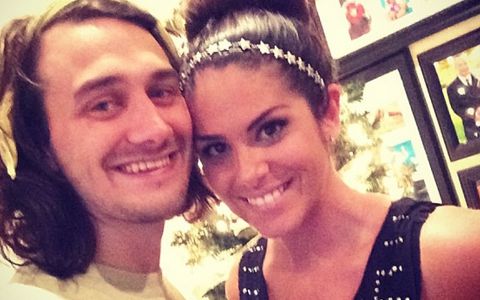 McCrae and Amanda were the biggest showmance of the Big Brother season this past summer and since emerging from the house they've gone on to become a real life romance. So what's next for the couple? Could they be ready to get engaged? McCrae tackled that topic in a recent interview with some interesting results.
BigBrotherAccess.com reported that in an interview with Shady Sykes (hosted over at BlogTalkRadio.com) McCrae Olson was directly questioned on what he had planned for his future with Amanda Zuckerman.
Sykes: "Do you plan on proposing anytime soon?"

McCrae: "I do not plan on proposing any time soon. I'm too young, I'm 24. I don't really have my feet on the ground, you know. I'm just trying to figure out what's going on. It could be in the future, but I'm too young right now to do anything like that."
So they're not engaged, but McCranda is still a couple. McCrae also explained that he's just not financially in the position to get married right now and that's certainly a respectable position to take. We did hear from Amanda recently that McCrae is starting up a new job so maybe he's busy on building up some savings for future plans after all!
In a funny twist Amanda apparently later called in to the show and mysteriously posed the question of whether or not McCrae would want to propose to Amanda. He answered yes, but that he just didn't "have the means."
Best of luck to the couple and we hope it all works out for the best no matter what happens next for them!
Update: Late last night Amanda posted this picture of a ring with the caption "I said YES!!!" A few hours later she posted another message saying it was a fake ring and to not believe everything you read on social media sites. Um. Believing everything you read on social media sites is one thing, but shouldn't we be able to believe details straight from the individual as a trust worthy source of their own info? Seems not.
click images to see full-size
Source: BlogTalkRadio via Big Brother Access