Double Eviction week in The Big Brother 19 house came and went and jury is now under way, as we saw when Cody and Elena headed out of the house. We spoke to Executive Producer Allison Grodner all about the Double Eviction, Paul's place in the game, and we even threw in a bonus question about just what was in those Den of Temptation potions the HGs were forced to drink.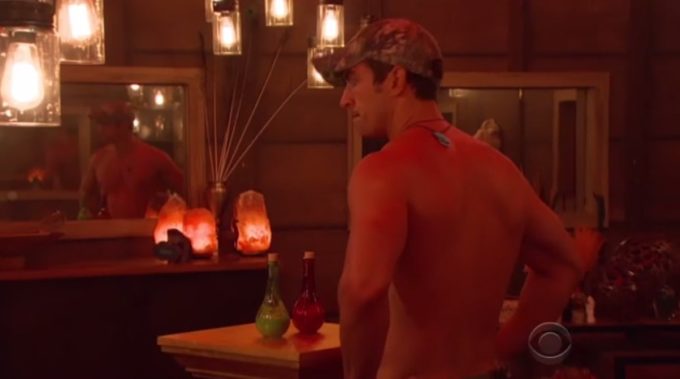 Find out all those details and why, Grodner explains, sometimes the Live Feeds just need to be blocked. Now I'm off to mix up my own Den potion drink!
Big Brother Network: Cody is gone and with it the 'Paul Vs Cody' storyline. Does this clear a path for Paul to the finish line? Mark wants to take a shot, but as one man he can only nominate Paul at best. Do you think the Houseguests will wake up to Paul's threat to their game or is he strolling to F2?  
Allison Grodner: Paul is in a good position in the house right now but there are still a lot of people left and they are starting to plan their paths to the end. A handful want to take him to Final 3 but many know their only chance of winning is to get him out before then.
The Den of Temptation wrapped up another twist this week, but before it's gone, what in the world were the Houseguests drinking in those little vials that gave them such unpleasant reactions? 
Grodner: Like any powerful potion, it contained some potent ingredients including gefilte fish, beet juice, clam juice, and yogurt, just to name a few. We were all floored behind the scenes when Cody chugged it without a flinch.
Feeds going off for more than a day immediately following the Double Eviction, typically an energized event, was a big disappointment for Live Feed fans. What's involved in the decision to block out big events & why can't fans see these particular hours when we're used to getting spoilers regularly already? 
Grodner: We really do try to let the feeds play without major blocks as much as possible, but every once in awhile we have a special event that we want to preserve for the broadcast show. The Friday show this week is that special event.
Thank you!
What's your take on this past week of Big Brother 19? Share your thoughts below!