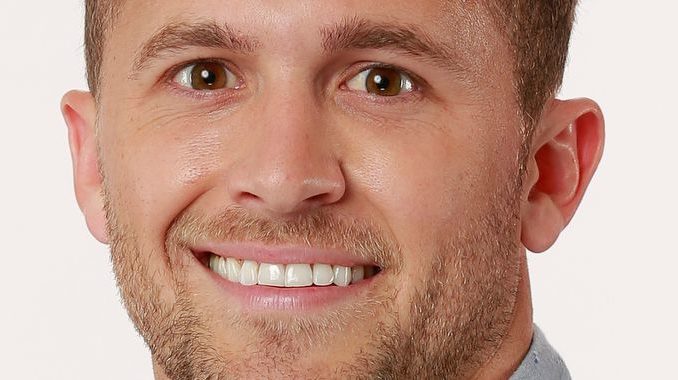 Winston Hines joins the Big Brother 20 cast with an eye towards Paul Abrahamian for his favorite past HG. This medical sales rep from Kentucky plans to use his "interpersonal skills" to boost him over the top this season on Big Brother. Sounds like Winston is going to be missing his dog the most this season on Big Brother.
Winston Hines
Age: 28
Hometown: Somerset, KY
Current City: Bowling Green, KY
Occupation: Medical sales rep
Gallery: Click thumbnails to see full-size view >>
Three adjectives that describe you: Active, ambitious and passionate.
Favorite Activities: Hiking, long walks or driving with my dog, working out and watching movies.
What do you think will be the most difficult part about living inside the Big Brother house: I've been living alone for two years now so isolation is somewhat normal for me, but that feeling of total cutoff from friends and family will be a struggle.
Which past Big Brother cast member did you like most: Paul Abrahamian. His mix of gaining other's trust while simultaneously screwing with them was iconic.
Do you have a strategy for winning the game: Yes, I hope to use my interpersonal skills to gain trust from key individuals identified early. But unlike Cody from last year, you cannot come in and split the house too early. It's a waiting game.
My life's motto is: Give your all today, for what you keep, you lose forever.
What would you take into the house and why:
My dog. Duh.
My record player with some music because I have to have music.
Fun facts about yourself:
Writes love notes to my dog before work.
Volunteered for Big Brothers and Big Sisters in 2016 and 2017.
I hold my high school record for the 40-yard dash for over a decade.
I've gotten mistaken for Justin Timberlake and Ryan Reynolds.


Try 1 Week Free! Only $5.99 per month thereafter. Sign-up now.