Victor Arroyo is trading the workout room for the Big Brother 18 house this season as this 25 year old gym manager from Slidell, LA heads inside the game looking to meet some ladies and cash in on the half-million dollar prize money.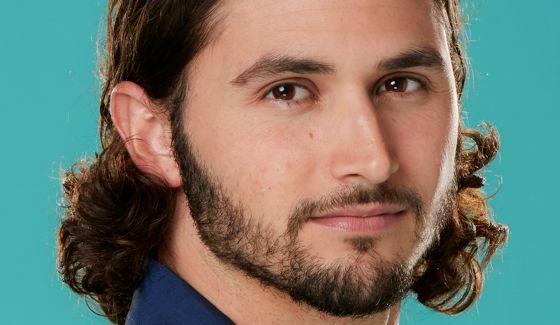 Here we have our weight lifter of the group with Victor, move over last season's Austin. Not only are some of his favorite things to bring in with him his work out supplements and wrist straps, but that's what he does for a living by managing the local gym back home. Speaking of hometowns, Victor might have the Arroyo last name you'd recognize from BB14's Jenn City Arroyo, but Jenn is from NY while Victor hails from LA. Could just be coincidence.
Victor's biggest challenges ahead this summer including not knowing what's going on with social media and the ability to Google search things and prove something right or wrong. He's worried about not "being in the know." I'm guessing there are some more challenges along the way too, but let's not ruin the surprise for him!
As for winning Big Brother 18, Victor Arroyo plans to play dumb while getting the girls to like him. Girls are a big facet of his life, Victor explains. "I'm always looking for the next girl to talk to and I'm never satisfied with what I have, always wanting more." So will he be getting the ladies to line up and take the fall for him or will he end up the one to fall on his own sword this season?
Victor's motto: "Get my money, develop my body, and get women."
Victor Arroyo
Age: 25
Hometown: Slidell, La.
Current City: Slidell, La.
Occupation: Gym Manager
click images to see full-size views
Victor Arroyo interview with CBS:
https://www.youtube.com/watch?v=Yk_hdugx8as