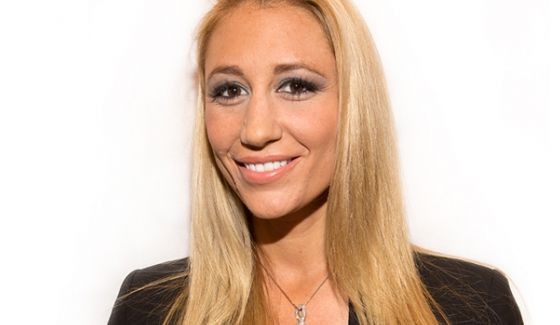 Vanessa Rousso is a 32-year-old poker player and one heck of a player at that having raked up $4.5 million in winnings and rising to become the #2 female player in the world. Wow!
No surprise then that Vanessa considers herself a highly competitive player and is looking forward to using her bluffing skills in the Big Brother 17 house as she's confident she can manipulate the other HGs to do her bidding.
Trapped inside Big Brother, Rousso is most going to miss her girlfriend, who she considers her a "teammate in life" along with not having access to a computer and the rest of modern techn.
If she had to pick one Big Brother player to look up to it'd be Dan Gheesling for his big moves and social game. "I'm inspired by the fact that he never ever gives up," she adds.
Let's hope Vanessa proves more successful at dodging Big Brother's twists than BBCAN3's poker player Kevin was able to do this past season. We've probably got one very cool, calm, and collected Houseguest right here.
Vanessa Rousso, 32
Hometown: Las Vegas
Current City: Las Vegas
Occupation: Professional Poker Player
Interview with Vanessa: