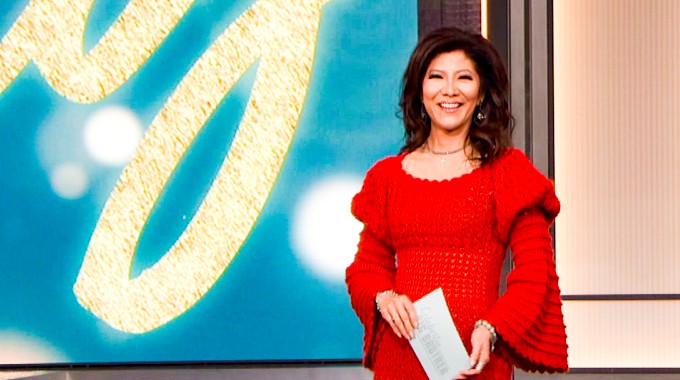 Here we go for eviction number two on Celebrity Big Brother 3 as the current nominees, Mirai and Chris Kattan, sit anxiously on the Block awaiting their chance at the Power of Veto before Houseguests cast their votes.
The show kicks off at 9/8c tonight and I'll be back covering it all live starting at 9PM ET right here on the site. We'll have a lot to get through as it looks like the Veto competition and ceremony will both take place live during the one-hour show. Little less complicated than a one-hour Double Eviction, but it could still be hectic. Or at least I hope so!
Kattan and Mirai are on the Big Brother Block right now and Mirai seems to remain the HOH's top pick to go. From the latest talks overnight it kinda seems like Mirai might be ready to go too, but let's hope she's planning to fight in the Veto comp and not rollover.
Todrick and Miesha don't want Mirai out and have been discussing the negative optics of going after Mirai which is odd considering just last round Miesha was going after Mirai, but anyway. Kirkpatrick is caught between trying to appease Todrick and Miesha, who want Carson or Cynthia out, and attending to his own goals of keeping those two (C & C) in the game.
With so much going on tonight I don't expect we'll end the show with a new Head of Household, but we'll definitely be down another HG to just nine left in the game. With only two and a half weeks to go this whole thing is about to race past us!
Who do you want to see evicted tonight on Celebrity Big Brother? Should Mirai head on out or will it fall to Kattan to go next? Of course, with that Veto out there it could end up being neither of them in the end. Tough one to predict with so many possibilities.
Join us back here at 9PM ET for our live eviction coverage and we'll see what happens next. Join us on Facebook & Twitter and download our Big Brother App for more CBB3!