There's no word on whether or not Tiffany Rousso will play Big Brother like her sister Vanessa, but she does plan to follow a complete strategy while playing the game.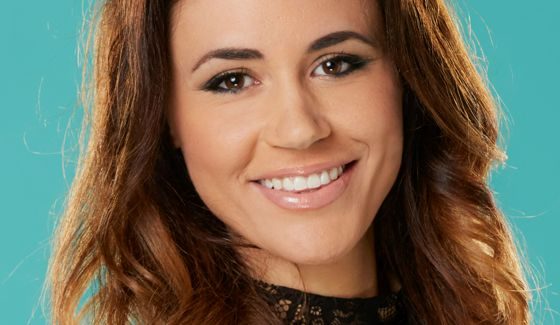 "I am planning on integrating three key facets into my game. I want to build rapport with everyone, be social, and have one person I can trust until the end," she says. That does sound a bit like Vanessa, minus all the paranoia, which she plans to avoid.
"It seems like a lot of past Houseguests start getting paranoid and that seems to be their downfall," she says.
Tiffany doesn't mention Vanessa once in her interview, not even as her favorite past player. So who is her favorite? That would be Janelle. "She was a competition beast and was also very smart," she said. "She played social when she had to, and pulled out the competition wins when she had to."
This "passionate, smart and sincere" houseguest is a 32-year-old high school teacher who likes playing basketball, wake boarding, paddle boarding, painting, singing and playing guitar.
Tiffany Rousso
Age: 32
Hometown: West Palm Beach, Florida
Current city: Palm Beach Gardens, Florida
Occupation: Teacher
click images to see full-size views
Tiffany Rousso interview with CBS:
https://www.youtube.com/watch?v=38sRVWlxX_4