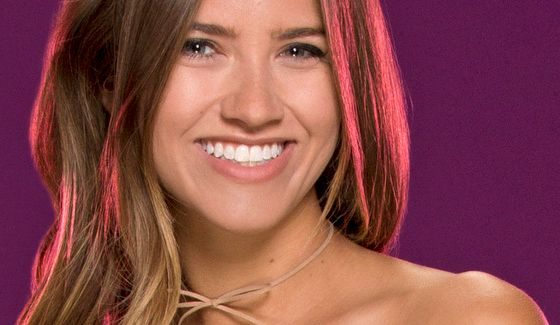 Shelby Stockton joins the Big Brother Over The Top cast as "loud and proud" for how she describes and she has the "loudmouth" award to prove it from school. This law school grad doesn't sound like she'll be afraid to get confrontational and get her way on BBOTT.
She's a lawyer, but that's just between you and me as she'll be hiding that profession from the other Houseguests and going with "waitress" as her profession instead. Shelby wants to play dumb and keep the other HGs guessing.
Shelby's strategy is to lay low for the first few weeks but if someone is annoying her then she's going to go ahead and let them know. Normally I'd say that's a recipe for disaster, but it got half of the F2 to the end last season so who knows!
As for a showmance? Shelby Stockton is very single but she's worried it could mess up her game. Hmm, once again, I guess the old rules of Big Brother are out the window. Flirting and boy-crazy could put Shelby in to a relationship in the Big Brother Over The Top house.
Let's see how long that laugh lasts in the BBOTT game. Any guesses?
Shelby Stockton (24)
Current City: Simi Valley, Calif.
Occupation: Recent Law School Graduate