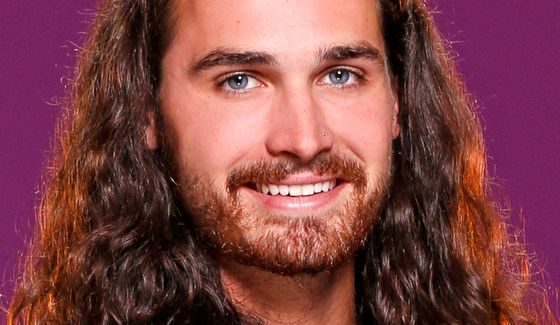 Shane Chapman is ready for Big Brother Over The Top and has a plan to make his way through to the end and claim the $250,000 with the help of a showmance this season, a key part of his plan.
There's also the expectation of appearance not being important, says long-haired Shane, but he knows personality will play a big role in how things go. Well that's typically true I'd say. Shane considers himself a nice, friendly guy but he won't let that stop him from backstabbing. But wait, he doesn't want to get his hands dirty in the process. Ehhh, okay.
Along with his strategy for getting in to a showmance, Shane wants to make friends with everyone but rely closely on one person then work his way through the list of opponents to reach the end.
Shane is sure he's going to win and won't hold back from doing anything that'll help him get ahead in Big Brother OTT this season.
Shane Chapman (24)
Hometown: Brevard, NC
Current city: Pisgah Forest, NC
Occupation: Roofer