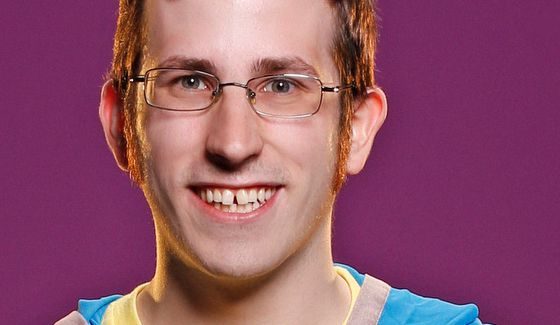 Scott Dennis is a Big Brother superfan and has been watching the series since he was a child and now after five round of applying he's made it on to Big Brother Over The Top. Well let's hope this season doesn't let his long running efforts down!
Scott is a debt collector and has been playing chess for fifteen years, the perfect skill set combo for winning Big Brother, right? With all the different ways you can play chess that makes it the perfect compliment to preparing for Big Brother, says Dennis. Sort of like how I keep trying different ways of making my Subway lunch. I'm nearly ready to compete on BBOTT!
His debt collection work puts him in a lot of challenge confrontations which should help him be ready for life inside the Big Brother house. Sounds like Baldwin could have used Scott's help last season.
Scott's strategy has potential if he can live up to it. He's planning to avoid laying low and throwing comps by instead winning everything he can then use those position of power to leverage deals and keep those deals to help build loyalty in the Jury. Not bad.
As far as a showmance, Scott Dennis is staying realistic and says he's not picky and if they'll showmance with him then he's all for it. We'll see if that becomes an issue as we go. Either way, no sex in the Big Brother house, says Scott.
Scott Dennis (24)
Hometown: Bangor, ME
Current city: Bangor, ME
Occupation: Debt collector