Paul Abrahamian is a thrill seeker looking for the next adventure on the Big Brother 18 cast. This 23 year old California native thinks he's clever enough to reach finale night and win it all.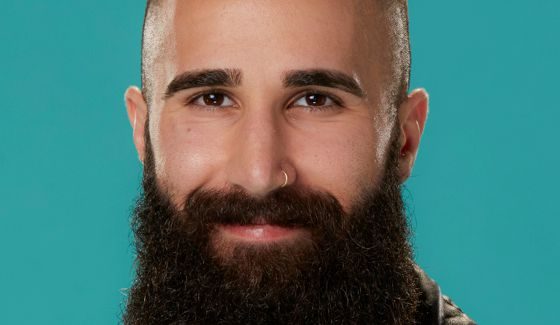 This clothing designer from Tarzana will be cut off from the high energy life he craves while inside the BB18 house, but he's not worried about the challenges ahead. "I thrive on situations and circumstances like this," Paul tells CBS.
A good time out for Abrahamian includes playing music (let's hope that doesn't include frequent Feed-cutting singing), crowd surfing, traveling, hiking, and sightseeing. If he could bring anything in with him Paul would want his guitar, some beer, and his dogs would be great.
Paul's strategy for winning Big Brother 18 involves the confidence in his ability to be sneaky. "I'm very observant, remember things and handle high stress situations well. I'll probably use people's weaknesses against them." Good plan, Paul. As for exploiting the other Houseguests, "I'm really good at getting people to do what I want. Also getting them to think that they're on top of a situation, when really, they're not."
Paul's motto: "To live my life in such a fulfilling way, that when I'm on my death bed, there's nothing left for me to experience."
Paul Abrahamian
Age: 23
Hometown: Tarzana, Calif.
Current City: Tarzana, Calif.
Occupation: Clothing Designer
click images to see full-size views