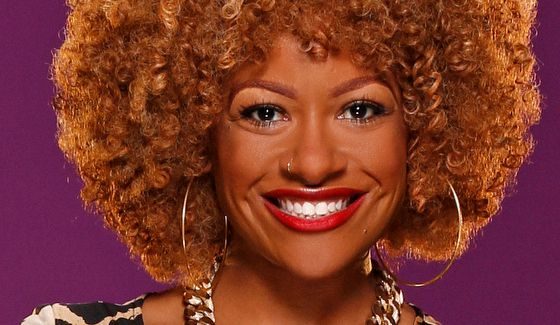 Neely Jackson tells us she's an "over the top" diva as she heads in to the Big Brother house this week for her chance to win BBOTT against the rest of the cast. She considers herself "super girly" with interests in fashion, makeup, and hair.
Speaking of hair, Neely says she has brought a lot of options with her and will use those choices to reflect her move. Watch out for the curls because those are for her "sassy" mode days then you'll get her sleek hair on the sexy days.
Showmances could definitely be in the game plan for Neely just as long as the man is handsome and fit. I don't know, but this cast so far seems slanted to having much better looking women than men so Neely may be disappointed on BBOTT.
Aside from showmances, Neely wants to see an all-girls alliance work even though she knows that isn't likely and hard to make happen. But if that doesn't happen then watch for her to align with other outspoken HGs because she feels that's the sign of someone you can work with in the game of Big Brother.
Plan B in all this will be finding a dumb jock and "using the booty." Heh. Neely looks like she'll be a fun Houseguest to have around on Over The Top.
Neeley Jackson (33)
Hometown: Forth Worth, TX
Current city: Forth Worth, TX
Occupation: Sales associate