Natalie Negrotti, a pageant girl from New Jersey, is a former NFL cheerleader and thinks she might finally be able to build and maintain that illusive all-girl alliance to help her win Big Brother 18.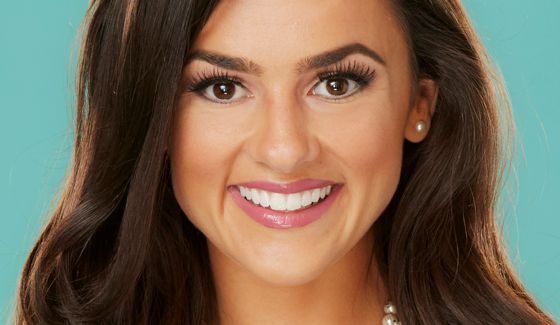 Natalie describes herself as altruistic, athletic and beautiful and loves painting, cooking, shopping and makeup. So yes, she's "super girly" but also athletic, she says. And that will all fall into her plan to dominate Big Brother.
She says she "will fake everyone out with my kindness and act very innocent and will stay low for the first week and won't win the first challenge. Then, I will start showing I'm a powerful force not to be messed with." Even though it sounds like she is tough, she does say she has a soft side (she even calls Donny Thompson her favorite because he was so sweet and genuine).
"I'm very kind, but I'm very tough and have street smarts since I was raised by a single mother," she says. "I've had to work my whole life and helped my mom pay her bills when I was in high school. People won't expect how much adversity I faced and how tough I am because I'm so pretty."
So she has a plan on winning Big Brother 18, but what she isn't so sure of is how it will be to live with men. She says she's never lived with a man, not even her father.
Natalie Negrotti
Age: 26
Hometown: Caracas, Venezuela
Current city: Franklin Park, N.J.
Occupation: Event Coordinator
click images to see full-size views
Natalie Negrotti interview with CBS:
https://www.youtube.com/watch?v=tC3vUkr9UIY