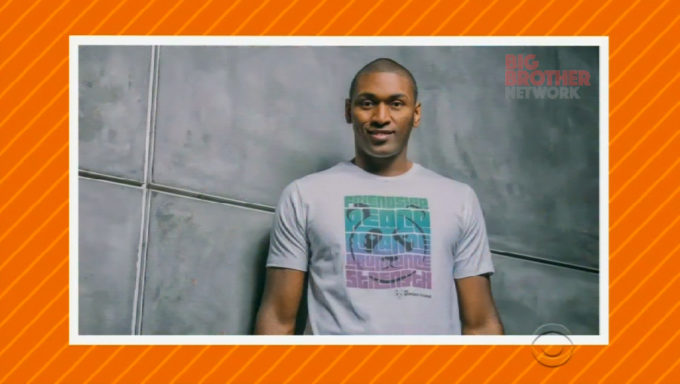 Metta World Peace (Ron Artest)
Age: 38
Known for: NBA (retired)
Twitter: @MettaWorldPeace
Hometown: Queens, NY
Lives In: Los Angeles, CA
twitter-video" data-lang="en">

Basketball superstar @MettaWorldPeace is no stranger to the spotlight! Will his time in front of the cameras set him up for success on #BBCeleb, or will this @NBA legend drop the ball? pic.twitter.com/UexMMS4YMt

— Big Brother (@CBSBigBrother) January 29, 2018
Three adjectives that describe you: Ambitious, driven, and competitive.
Favorite activities: Being with my kids, being around my kids, and watching boxing.
What do you think will be the most difficult part of living inside the Big Brother house?
Trying to find a place to work out!
What moment in your career do you think prepared you to live in the Big Brother house?
When Kobe passed me the ball during Game 5 of the Western Conference Finals against the Phoenix Suns in 2010!
Which past Big Brother cast member did you like most?
Can't pick one.
Do you have a strategy for winning the game?
Focusing on and implementing Phil Jackson's teaching methods.
My life's motto is…
Have fun no matter what you do.
What would you take into the house and why?
– My workout equipment so I can stay fit.
– Toothbrush.
– Toothpaste.
Fun facts about yourself:
– I love painting on canvases.
– I love looking at art galleries.
– I love going to the beach and sitting in the sand.
– I love telling my kids what to do to get them upset!
Source: CBS.com